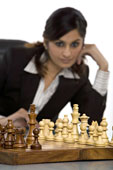 Reliance Retail's Lifestyle Division CEO Bijou Kurien has updated the Groups Business Strategy for the next 12-18 months and here is an excerpt from the same,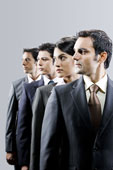 S Kumars Nationwide (SKNL), the flagship company of the SKNL group, is a vertically integrated company from yarn to garments. The company also operates in the home textile segment. SKNL is the market leader in uniforms with 30% market share.
The company is in the business of selling branded products through its vast distribution network of 400 wholesale dealers, Read more
Having been in the retailing business for some time, the Spencer management realized that retailing cannot be carried out at all locations. For example, locations such as south of Bandra in Mumbai were not viable due to high rentals. Locations such as some in South India and Kolkata were good as rentals and turnover were very favorable. As a result, Spencer has aggressively closed down 170 unviable stores, and as a result the number of stores has come down to 212 Read more
Studying the modern retailers business, data suggests that the modern retail sector in India is maturing – the focus has shifted from aggressive revenue growth to a phase where revenue growth, profitability and cash flow objectives have to be balanced.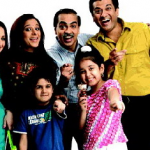 Retailers are focused on closing unprofitable stores and re-calibrating Read more
The long-term opportunity for modern retail in India was keenly questioned over the past fiscal as incumbents weathered a cyclical economic slowdown. As with any cycle, some players emerged as winners while there were some survivors and a handful of bankruptcies.
Organized retail in India is beset with certain structural issues, which were sharply exposed in the economic downturn. Primary concerns are with retail cost structures – viz. 1) the investments in store capex, and 2) inventory holding costs (a reflection of hyper growth and limited logistics support) and poor working capital management.
Going forward, Read more