Pantaloon Retail Revenue growth was in line with estimates, 13.9%. Despite higher operating costs – 21.1% of revenue, compared to 17.6% of revenue in value business – Lifestyle earns an operating Read more
In continuing our coverage on Mall Development in India, today we will touch base on the Winning Business Strategies for Mall Developers. You can fine tune and apply the same for your family / consortium promoted Retail Business Realty Development as well. Post slowdown, it is expected that retailers would be a lot more cautious in terms of their expansion and would evaluate the profitability of each location more thoroughly than ever before.
Mall Planing and Zoning Read more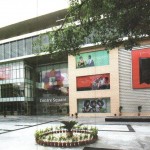 Kshitij Retail Destinations (KRD) announced the launch of its first mall 'Center Square' in Vadodara in June 2008. Center Square is located in Vadodara's new retail hub Sarabhai Circle, an area that is fast becoming popular for its attractive shopping and hangout options. The mall is spread across four floors and 1,40,000 sq.ft. offering a variety of shopping, entertainment and food options Read more
The concept of a mall has evolved over a period of time and the idea is not just to build a concrete structure or have a number of retailers as tenants or even to command a large number of footfalls but to take the challenge to create a concept / shopping experience which can sustain operations over an extended period of time.
The Mall development lifecycle Read more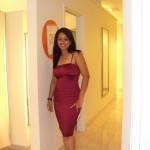 Dabur's retail operation is in a state of flux, like most of modern retailing in India. The reduction in average store sizes, closure of unviable stores (almost six stores have been shut) and adoption of 'revenue sharing' models for new stores Read more