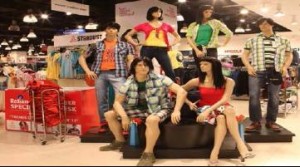 Reliance Retail's subsidiary Reliance's Brands vertical operates on a franchise model. This has been a small vertical contributing only 2% of total revenues, but growing at 50%-plus. The company is consistently tying up with global brands and widening its product portfolio – given its wide distribution of over 100 branded stores under this model. We believe as clarity on FDI in retail emerges this brand relationship with good sales growth trajectory could potentially result in healthy returns going forward.
The Following Chart Shows Read more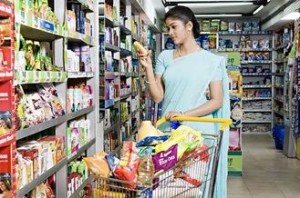 With the growing potential of e-commerce – Reliance Retail recently started its pilot entry into e-commerce with online grocery store (RelianceFreshDirect.com). The company through this website will deliver fresh grocery products (fruits, vegetables, dairy products, groceries, packaged food, confectionery, personal care products) to service few micro markets in Mumbai (ie South Mumbai and some suburban markets).
The online retailing in India stands at $600mn per annum currently and is likely to Read more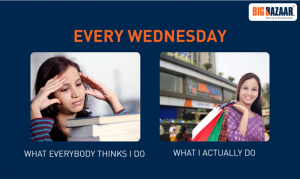 Kishore Biyani led Future Retail Ltd reported a recurring PBT loss of Rs-282mn during Q2FY15. Revenue growth was 10% y/y and EBITDA margins rose 160bp y/y (flat q/q). This was led by gross margin expansion of 120bp y/y on account of improved product mix (in favour of apparels which now account for over 35% revenue share). Staff and rental costs witnessed modest sequential increases of 1% and 3% q/q, respectively. However, other expenses rose 9% q/q on account of higher marketing spend.
Value Retail registered 14.1% SSSG Read more
Jubilant FoodWorks is the largest food service company in India and is Master Franchisee for Domino's Pizza in India, Nepal, Bangladesh, and Sri Lanka. With over a 50% share of the market, it is the leader in the formal pizza market. It is also the Master Franchisee for Dunkin' Donuts in India. Currently, there are 806 Dominos stores (170 cities) and 38 Dunkin Donut stores (13 cities).
Same Store Sales growth has declined further to ‐5.3% while the addition of new stores has resulted in pressure on margins. We believe the pressure Read more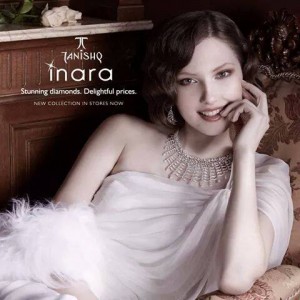 Titan's Jewellery business had large bump up in sales due to closing of Golden Harvest Scheme (GHS) in the quarter that contributed to c50% of total jewellery sales in Q2. Studded jewellery share of 35% declined by 4pp yoy but still grew at 48% yoy primarily due to GHS closing related sales. Titan added 21K sq ft jewellery retail area in Q2 FY15 as it opened 2 stores Jewellery retail area expansion plan continues apace with overall expected addition of about c100k sq ft in FY15e.
Although management believes that Read more