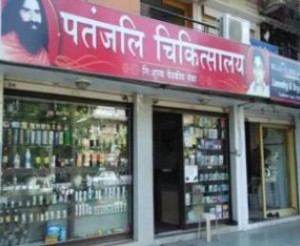 Baba Ramdev, within in a short timeframe of eight to ten years since inception, has created a splash in the Indian consumer market with Patanjali Ayurveda Ltd [PAL] Products spanning from Nutrition, Grocery, Home Care and Healthcare. PAL's journey began as a small pharmacy shop in 1997 and later in 2000s it diversified into manufacturing and is now perhaps the most diversified consumer goods firm in India.
How could Baba Ramdev Achieve this ?
Baba left his home at the age of nine to study Sanskrit and yoga and is today a Yoga guru (preacher). He partnered with 'Acharya' Balkrisha in 1990s to manufacture medicines – Ramdev took responsibility of popularising yoga while Balkrishna focused Read more
Amazon Prime is the primary focus area of AMZN within the core retail business. Outside of AWS, we believe that virtually all investment from AMZN is centered on driving Prime growth. We believe that the program is the killer app for AMZN.
On top of the 50%+ Prime growth in 2014, with more than 10mm new users trying Prime for first time in holiday period of 2014 (confirmed by AMZN press release on 12/26/14), we think significant percentage converted in the first quarter, and we expect to see them Read more