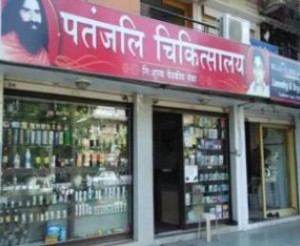 Baba Ramdev, within in a short timeframe of eight to ten years since inception, has created a splash in the Indian consumer market with Patanjali Ayurveda Ltd [PAL] Products spanning from Nutrition, Grocery, Home Care and Healthcare. PAL's journey began as a small pharmacy shop in 1997 and later in 2000s it diversified into manufacturing and is now perhaps the most diversified consumer goods firm in India.
How could Baba Ramdev Achieve this ?
Baba left his home at the age of nine to study Sanskrit and yoga and is today a Yoga guru (preacher). He partnered with 'Acharya' Balkrisha in 1990s to manufacture medicines – Ramdev took responsibility of popularising yoga while Balkrishna focused on product-side. The game-changer was when Aastha channel (spiritual TV) started featuring Ramdev's yoga in the morning slot in 2003, which attracted huge following. 92% of the PAL stake is held by Balkrishna while 8% is with Scotland-based NRI couple (Sarwan & Sunita Podar); Ramdev has no stake in PAL.
Patanjali Ayurved Operations
PAL considers itself as a bridge between rural India, which supplies the produce and urban India, which faces lifestyle issues and hence consumes these product. PAL has sales of Rs 2,000 Cr which is half of Godrej Consumer / Dabur and these companies have taken over 40 years to reach where they are today. The company has a network of dedicated franchise stores unlike peers and is present in <0.2m outlets cf. 2-7m for peers (India has 8m in all). PAL products are typically at a 15-30% discount to competing brands which has been possible through its strong sourcing back-end. As per the objectives, PAL intends to plough back its profits into areas like healthcare, rural economy etc.
And What is The Mission of PAL ?
Ramdev in one of the interviews indicated that he targets to achieve a topline of around Rs50-100bn in next few years. The company intends to foray into several newer categories and expand the product basket to drive growth in the coming months and years. PAL already has a dedicated website (www.patanjaliayurved.net) to sell the products and consumers are advised to BUY from the above-said Website only.