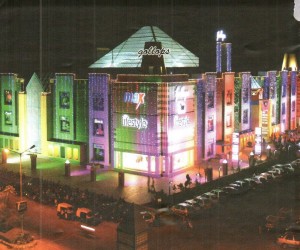 After getting series of funding into Akash Ambani run Jio Platforms, Reliance Industries CMD, Mukesh Ambani set his sight on his daughter Isha Ambani Piramal managed Reliance Retail Ventures Ltd .
Talks had progressed in the backstage between the Reliance Group & Kishore Biyani's Future Group for quite sometime. Reliance through its newly formed group company Reliance Retail Ventures Limited will acquire Future Enterprise Ltd (Future Retail, Future Lifestyle Fashions, Future Supply Chain, Future Consumer, Future Market Networks would first be merged into Future Enterprise), on a slump sale basis for an enterprise value of Rs247 bn, subject to regulatory approvals. This marks a major consolidation in the Indian organized retail sector, with two of the top three players merging.
How Reliance Retail Compares with Future Retail Ltd (FRL) ?
Reliance Retail revenue in FY20 was Rs346 bn and that of Future Retail annualized revenue of FY20 (based on 9M FY20 results) was ~Rs100 bn. Future Retail has 16 mn sqft, while Reliance has 28 mn sqft under operations. Reliance Retail operates 13,540 outlets across India while future group has 1,388 outlets including 290 Big Bazaar stores (large format grocery) and 990 Easyday, Heritage Fresh and Nilgiri stores (small format grocery). Future Group has a presence in 414 cities, with its flagship Big Bazaar stores present in 148 cities. Note that Big Bazaar is the dominant format of FRL and per our understanding contributed to ~80-85% of the revenue.
How Reliance – Future Retail Deal Impacts Avenue Supermart Run D-Mart Chain ?
Among the three main players in the grocery market, Avenue and Reliance have strong balance sheets, while Future Retail was highly leveraged. The weak competitor being acquired by a stronger one is negative for Avenue which now becomes a distant No. 2 in a largely two player market. Grocery revenue of Reliance becomes 2.5x larger than Dmart post the transaction. This could impact relative terms of trade and promotional support (greater share of brand funded promotions) from FMCG companies in favour of Reliance, thus improving its competitive position. In key cities for Avenue like Mumbai, Reliance strengthens its presence as it consolidates Future's deeper reach. Reliance's large format business SMART has ~15 stores in Mumbai compared to Future's large format Big Bazaar which has ~24 stores in Mumbai. Thus, cities like Mumbai will become lot more competitive.
JioMart also stands to gain from the Reliance and Future Retail Merger and Acquisition Deal. Reliance's revenue and retail space gets a step jump from this transaction. However, we need to see if Reliance managers will be able to turnaround the operations efficiently and put the business on a robust growth trajectory for investors to ascribe higher EV/EBIITDA multiple to the acquired business.