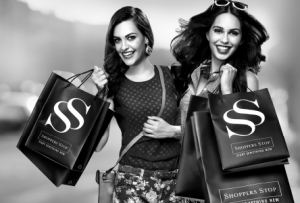 The once in a decade event "Viral Infection – COVID-19" is going to have an unprecedented impact on the organized retail traders in India. With lockdown impacting business completely in April & May and gradual recovery in June across the length and breadth of the country.
Titan's revenues to be hit nearly ~65% in Q1FY21, along with significant hit to the margins. We anticipate the watches division to be impacted the most (~92% dip YoY), followed by eyewear (~85% dip) and jewelry (~70% dip; for the remainder of the year, we expect a gradual bounce back in jewelry demand to be spurred by festive buying, wedding / occasion-based purchases, which in our view will take time to manifest in revenues, additionally we would watch for commentary on casual / contemporary jewelry sales given the limited out-of-home exposure of customers in the recent times.
DMART retail chain is to be the least impacted in our retail pack. Though the company had been proactive in Q1FY21 through their DMART On Wheels (DOW), DMART Ready operations, we expect the hit to store-based revenues in April to translate to ~50% of monthy run-rate. Given the gradual opening of stores over May and June, we estimate the run-rate to improve to 59% and 75% respectively. With customers focusing on essentials during the lockdown period, we expect the product mix to alter reasonably and impact gross margins. With more App players such as Zomato, Dunzo and Swiggy entering into grocery delivery, we expect the competitive landscape to heighten temporarily.
Premium Departmental Store Chain Shoppers Stop level of operations to be at 22-23% of base quarter. April would be washout, and expect 10-15% of normal business in May and approx 50% in June month. Malls and store opening is much more calibrated. This said we expect revenue to be down approx 78% YoY. Expect however significant cost savings on employee cost, rent and other expenditure line.
For Aditya Birla Fashion Retail, operations level would be at 25% of base quarter. April would almost be washout, and expect 10-15% of normal business in May and approx 50-60% in June month. Deferred Malls and Store opening hurt the retailer very badly. This said we expect revenue to be down approx 75%.
For Tata group managed Trent, company level operations were at 5% for April, 35% in May and approx 65-70% in June month. April would almost be washout. Stores opened over last 4 quarters would also partially aid in the revenue growth. We do expect significant savings on rental and other variable cost. Even we would expect cost savings in many fixed cost line items.
We will be looking for management previews about pick-up in July rather than entire Q1FY21, as April and May were severely impacted due to lockdown in India.