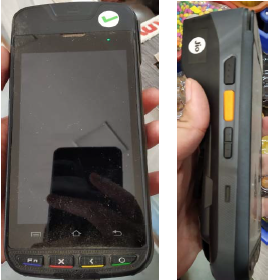 Decade and Half old Reliance Retail Ltd a subsidiary of Reliance Industries Ltd has been toying with several strategies to make its presence felt in several Hundred Billion Dollar Organized Retailing. In order to connect ~30m kirana stores with its own physical and digital infrastructure, Reliance Retail (RRL) launched the Jio PoS machine in 2019. We'll now explore how has the market received the next generation online & offline retail business strategy.
Our visits to multiple kirana stores that have adopted the Jio PoS device pointed to healthy penetration in the pilot market. RRL has offered attractive pricing for the PoS device (an initial deposit of sub-Rs 4,000 and no recurring fee). This has aided penetration among kiranas. Note that the PoS devices offered by banks often demand an up-front fee of Rs4,000-10,000 and monthly rentals of Rs400-1,200 (depending on usage).
However, we believe kirana usage has been sub-optimal, with most participants not using all the functionalities. Usage of the PoS device by retailers was primarily for accepting online payments and procuring goods online from RRL's cash-and-carry stores. Other functions such as recording procurement from distributors, inventory tracking and customer relationship management were hardly being used.
Reliance Vs Local Big Baniyas
Retailers highlighted that all orders placed to the Reliance Market before 12 noon are delivered the next day. Further, they appreciated Reliance Market's assortment, on-time delivery and convenience of ordering from
the PoS terminal. Despite these positives, share of procurement is limited (~5%), with the remaining continuing to be from other vendors/distributors. Retailers blamed RRL's credit policy and return policy for this low salience. RRL has a "no returns" policy and hence, the retailer has to bear the loss if there is any product damage, product expiry, etc.
In addition, we saw a reluctance to use the PoS device for the remaining features linked to purchase, sales and inventory management. This is because most retailers are used to their traditional way of managing inventory, procurement and payments and, hence, there is inertia to maintain status quo.
Our interaction with kiranas highlighted the challenges associated with driving adoption of Jio PoS. While there is a clear use case for kiranas to set up the device to accept digital payments, there is, nevertheless, a need to sweeten the deal through procurement ease and an ability to provide customer order leads to accelerate the pace of adoption. Such an improvement in value positioning is likely to incentivise kirana stores and would be required for accelerating the pace of adoption, which may other wise be gradual.
Our channel checks across the pilots also highlight the need to have proximity to a procurement centre. As a result, geographical expansion of the Jio PoS launch would entail investments in delivery and sales personnel in other formats(Reliance Smart, Fresh etc.)/warehouses.
We see an opportunity for RRL to expand its marketplace to other vendors, allowing them to directly sell to kirana stores and pay a commission to RRL, although ensuring quality of service levels would be critical. Lastly, RRL may consider investing in an online portal, which would help tap Jio's 300m+ subscriber base as a demand pool.