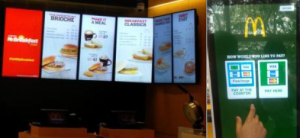 In order to understand McDonald's Experience Of The Future (EOTF) store, our retail analyst visited McDonald's Nariman Point store in Mumbai.
Named Experience of the Future, McDonald's new restaurant platform seeks to engage millennial customers by introducing a technology, food and service upgrade to the fast-food concept. It is one-of-a-kind store and India is the fourth country where it has been introduced after Read more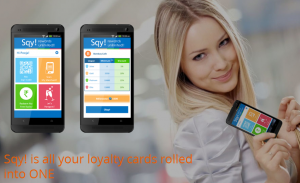 We would like to introduce you to Sqy! Rewards, a mobile app that serves as an interactive, analytics driven, customizable customer loyalty program for retailers and brands, co-founded by – Ashwin Meshram and Sunpreet Singh. Launched by Mumbai based First Quadrant Solutions,the platform is a feedback based solution that helps brands incentivize offline as well online interactions with their customers. The 24×7 connectivity combined with real-time analytics enables brands to understand consumer spending patterns. The platform provides a targeted channel for promoting special offers & deals directly Read more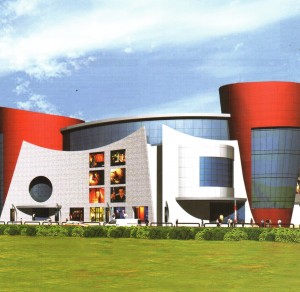 The Westened Mall, Lucknow is located at Vibhuti Khand, Gomti Nagar. The Chadha Group inaugurated the property in April 2004. The built up area of the mall is 3,14,500 sq.ft, while the gross leasable area stands at 2,02,500 sq.ft.
Wave Cinema, Westside and Globus form the Read more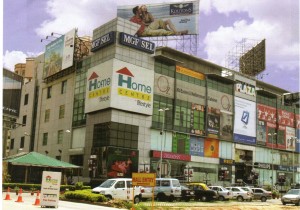 The Plaza is a niche project specifically targeted at the home shopping requirements of Gurgaon residents. It has a wide array of retailers for kitchen, home interiors, lights and electric goods all under one roof. The Plaza has been a stupendous success with occupancy of 100 per cent.
The Plaza Mall was amongst the first in the category of specialty malls in Gurgaon. The MGF Plaza Mall specializes in Read more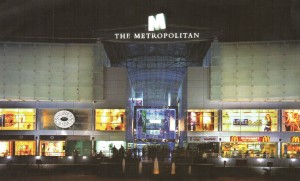 The Metropolitan Mall in Gurgaon features a magnificent 7-cinema multiplex, a beautiful atrium for visitors to hand around in, the best mix of brands – national and international, 150 retail outlets, a food court, 15 speciality restaurants, and a bowling alley. It's a melting pot of various types of entertainment that caters to variety of tastes, making it the complete family, fun, entertainment destination and a world class experience for its customers.
A shoppers delight, The Metropolitan Mall in Read more