Retail News / Views
How Does McDonalds Manage its Supply Chain in India ?
April 29, 2013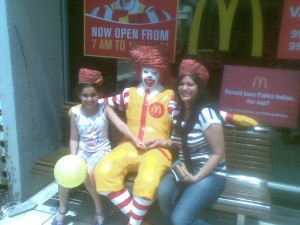 McDonald's supply chain facilities include the chicken patty plant (Vista Processed Food Pvt. Ltd.), cold chain distribution center (Radhakrishna industries) and over a dozen vendors and suppliers. We present insights on the close interdependence between key vendors and McDonald's, which is a long term competitive advantage, complex supply chain which is vital to support its growth acceleration phase, and ability to manage inflation through transformation of agricultural practices and supply chain optimization.
McDonald's offers its key suppliers long term sustainable and profitable growth. The backbone of McDonald's operations is built on a unique farm-to-fresh cold supply chain. McDonald's Corp (US) itself invested Rs 4.5 bn to develop the supply base which took Read the story »
Reliance Retail – Good Performance by Loyalty Club Members
April 20, 2013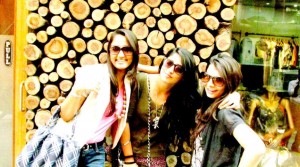 Reliance Retail added 184 stores over FY13, taking its total store count to 1,466. Total space as of end-FY13 was 9mn sqft across 129 cities. The fashion & lifestyle segment witnessed the highest store additions, followed by electronics.
Store additions for value formats were relatively low. Retail space is concentrated more in the south (40% share of retail space) and west (33% share), followed by the north at 19% and the east at 8%.
Reliance Retail posted relatively Read the story »
Malls & Stores
Infiniti Mall wins awards for Retail Excellence
February 21, 2013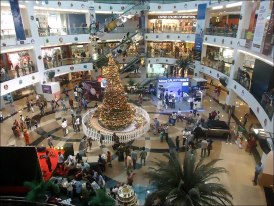 Infiniti Mall, known as one of the most popular shopping destination in Mumbai has added yet another feather to its cap by winning two awards consecutively in a month. It was awarded the "Award for Retail Excellence" Retailer of the Year Real Estate from ET Now and "Best Family Entertainment Centre – 2013" from Indian Association of Amusement Parks & Industries for Planet Infiniti.
Elated at winning the award Mr. Mukesh Kumar, VP, Infiniti Mall said, Read the story »
The Mani Square Mall Kolkata – Review
February 3, 2013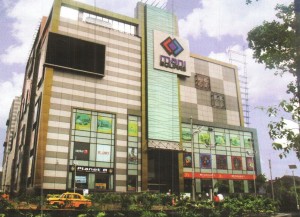 Mani Square, one of Kolkata's most exciting retail projects, is a mixed-use real estate developmentwith a Shopping Mall at its hub, combined With the best of leisure and entertainment options as well as a state-of-the-art IT Park with all facilities and a service infrastructure that measures up to international standards.
Mani square is spectacularly situated next to Apollo Gleneagles Hospital – in the neighborhood of the Hyatt Regency, Swabhumi and Subhas Sarobar – off Salt Lake. The area is set to be the Read the story »
Retail Research
Competition & Expansion in the QSR Chain market in India
April 22, 2013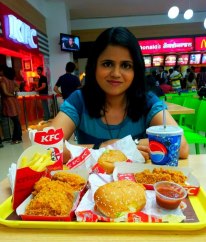 Jubilant Foodworks master Franchisee for Dominos and Dunkin Donuts has ambitious expansion plans to open over 100 stores per year, taking the total estimated store count to 800 stores by FY15. At the same time big players like McDonalds, Yum Brands, Subway, CCD, and other smaller and regional players also have similar expansion plans. Also, many new entrants are expected to enter this business in the coming few years.
Yum Brands (YUM US) has outlined Read the story »
Opportunities for QRSs Chains in India
April 20, 2013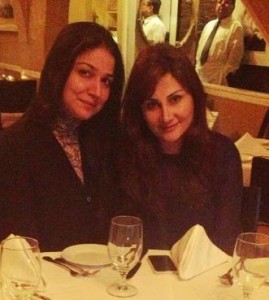 Beyond Doubt, Indians are foodies, and thus the opportunity for the organized Quick Service Restaurant (QSR) space (especially those with middle-of-pyramid pricing) is unlimited. Economic slowdown will pose hurdles, but nevertheless we expect Indian QSR industry growth of 20-25% over FY13-23, significantly above that of overall consumption and the peer group (apparel, retailing and packaged food).
Our discussion with multiple QSR format owners and Read the story »
Retail Brand Mantra
How McDonalds India beats Inflation & Keeps Customers Happy ?
April 30, 2013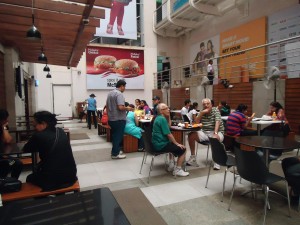 In our last review we have already highlighted India's best supply chain management system of McDonalds beating Reliance Retail and others in the way. Today we'd like to point out on what business strategies McDonalds has adopted to beat the Inflation unacceptably high under the Corrupt Congress Government.
Transformation of agriculture practices: Mechanized field preparation and Drip irrigation were implemented on product farms which has lowered wastage and improved yields consistently. Eg: Farm yields for iceberg lettuce have improved from 60% to 80% while processing yields have improved to 75% from 45% earlier. Read the story »
HiDesign Launches Alberto Ciaschini Exclusive for Valentines Day
February 8, 2013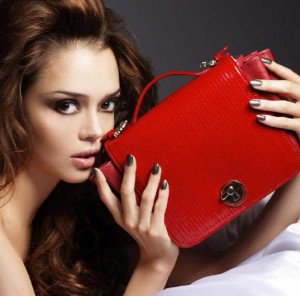 Alberto Ciaschini is Truly a A Labour of Love. Each ALBERTO CIASCHINI bag takes more than 32 HOURS to craft, HandCut Strips of patent leather stitched to perfection as they believe that Because nothing says I LOVE YOU like EXCLUSIVE LUXURY.
This Valentines Day they have launched an exclusive Offer for our readers – Buy any Alberto Ciaschini bag Read the story »