Retail News / Views
Did Indians Fail to illuminate this Diwali ?
November 8, 2013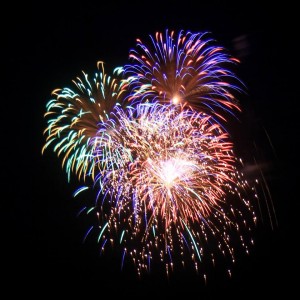 Diwali is India's time to turn it on: lights, fireworks, parties and long shopping lists. It's when businesses get turned on: high season, new launches and lots of advertising.
What seems to stand out this festival of lights – is the lack of lights. There appears little illumination: across shops, malls and other public places. There appear few big / bright sales – few discounts/sales, modest queues and a lack of buzz. And while it's really dull Read the story »
Future Lifestyle Fashions – Aims for 20% Growth
September 26, 2013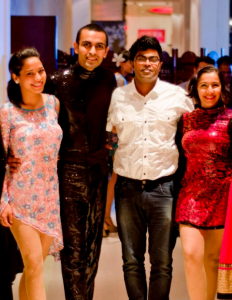 Future Lifestyle Fashions (FLF), a soon-to-be listed company, which houses the de-merged fashion businesses of Future Retail (Central, Brand Factory, aLL, Planet Sports) and Future Ventures shared its growth strategy and expansion plans. FRL will hold 20% in this company. While management is fairly Read the story »
Malls & Stores
Metropolis Mall, Kolkata – A Review
October 31, 2013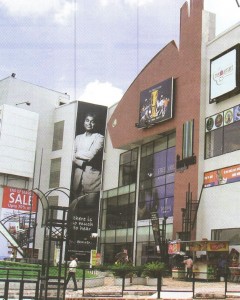 A commercial area spread over 1,75,000 sq.ft. in kolkata is christened The Metropolis, and is host to a retail centre comprises food courts, sports bar and restaurants.
The mall's food court is a ten-outlet eatery serving cuisines from every corner of the world, while its Sports Bar is a trendy and sporty watering hole. It also houses a sit-down diner Read the story »
Metro Walk Mall, New Delhi – A Review for the Shopper
October 20, 2013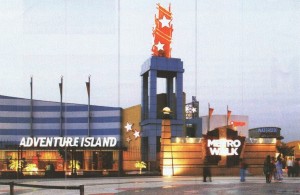 Metro Walk in Rohini, Delhi gives an impression of a vibrant retail high street. Located opposite Rithala Metro station, and easy connectivity through Metro Rail and Outer & Inner Ring Road, this unfilled destination fulfills a longstanding need for a great entertainment facility in Delhi.
Designed and conceptualized by a world Read the story »
Retail Research
Review of India's Oldest Jewellery Retailer – Tribhovandas Bhimji Zaveri
October 19, 2013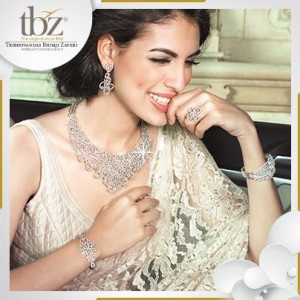 Tribhovandas Bhimji Zaveri [TBZ] is one of the most trusted name in India's jewellery industry with its more than 145-year history. Its flagship showroom in Zaveri Bazaar, Mumbai was established in 1864. Since 2001, TBZ has opened several showrooms and scaled up the number of showrooms to 14 in FY12.
The Indian jewellery retailing market is estimated at INR 1 lakh crs [USD 20 Bn]. Out of this, the share of organized retailers (Tanishq, TBZ, etc.) amounts Read the story »
8 Key Trends in the India Retail Forum
September 30, 2013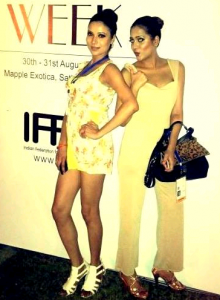 The keywords for retailers were "unit economics" and "profitable expansion', in our view – that's the takeaway from the 'India Retail Forum 2013' (industry conference). After the 'rush years' of the last decade, most retailers are focusing on cash flow positive growth, in our view.
The 8 Key Trends in this year India Retail Forum are as under
The share of top-3 retailers in most global markets (except UK) is low – indicating that the small family grocer model will survive albeit with tweaks Read the story »
Retail Brand Mantra
How Bata Built India's Largest Footwear Chain of Stores ?
October 22, 2013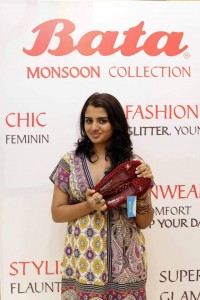 Footwear as a category of consumption is fairly under penetrated, with rapidly rising competitive intensity. Consequently, the key competitive advantages for out-performance in Indian footwear retail.
Bata India is the largest (over 1200 exclusive retail outlets) and one of the fastest growing footwear retailers in India. The Bata Shoe Organisation provides an important interchange of new manufacturing technologies, machine design, factory layout plans, advertising, market forecasts, fashion trends, modern marketing techniques, and new material testing.
Bata's business model
Nearly 82% of Bata's revenues are related to the retail channel, with the balance relating to the wholesale channel. The retail channel includes: (a) Bata-branded flagship stores; (b) Bata-branded family stores; (c) Hush-Puppies-branded stores; and (d) Footin-branded stores. Read the story »
Building Localized Food by McDonalds with Value for Money Menu
August 30, 2013

We have Seen the Growth of McDonald's in India and today we'll explore the Localization and Brand building exercise taken by Hardcastle Restaurant.
McDonald's leveraged well on the Indian appetite for value and built a successful and scalable value for money platform over the years. The Happy Price Menu, which starts at Rs25, has not seen any change in price for past six years now despite increase in raw material prices. Price increases have been usually lower than inflation and company attributes this to robust supply chain systems which help to Read the story »