Retail News / Views
Alternate business models for Millennial Consumers
February 4, 2019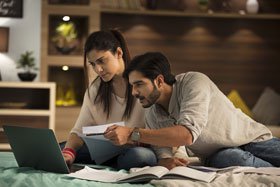 Millennial customers are demanding products that are fresher, natural, and more convenient to use than preexisting products available in market. In order to serve this unique demand, new age companies (ID Fresh Foods and Raw Pressery) with the support of technology and data-analytical tools are creating differentiated brands and distribution networks, which are completely different from the
traditional distribution structure.
Most of the fresh food & beverage companies need to have their manufacturing facilities and procurement centres near their demand centres. This becomes difficult Read the story »
Luggage / Backpacks Travel Accessories Organized Market in India
December 20, 2018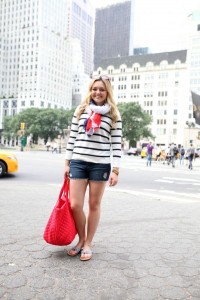 The Indian luggage industry should likely continue to grow at 18-20% p.a. given: increasing per capita consumption per family (implying penetration has increased); replacement cycles have reduced (4-5 years versus 10 years earlier and ~2 years for backpacks versus 3-4years); growth in Tier 2 and Tier 3 cities is disproportionately higher owing to shift in perception; tourism industry/air-passenger traffic is growing (Indians are making ~3 trips every year); and increase in expenditure during marriages.
Shift in favour of organised players has accelerated as consumer Read the story »
Malls & Stores
McDonald's Experience Of The Future Store in Mumbai, India
March 23, 2017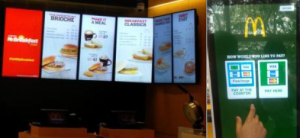 In order to understand McDonald's Experience Of The Future (EOTF) store, our retail analyst visited McDonald's Nariman Point store in Mumbai.
Named Experience of the Future, McDonald's new restaurant platform seeks to engage millennial customers by introducing a technology, food and service upgrade to the fast-food concept. It is one-of-a-kind store and India is the fourth country where it has been introduced after Read the story »
Sqy! Rewards – Mobile App for Loyalty Program
July 14, 2015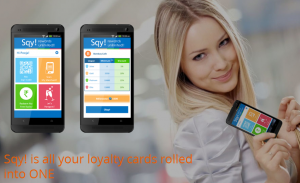 We would like to introduce you to Sqy! Rewards, a mobile app that serves as an interactive, analytics driven, customizable customer loyalty program for retailers and brands, co-founded by – Ashwin Meshram and Sunpreet Singh. Launched by Mumbai based First Quadrant Solutions,the platform is a feedback based solution that helps brands incentivize offline as well online interactions with their customers. The 24×7 connectivity combined with real-time analytics enables brands to understand consumer spending patterns. The platform provides a targeted channel for promoting special offers & deals directly Read the story »
Retail Research
Can Reliance Pull Of the Kirana & Jio Omni-Channel Retail Strategy ?
December 3, 2019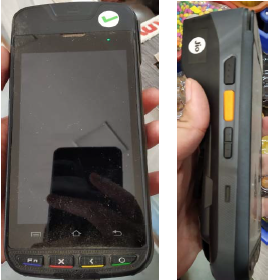 Decade and Half old Reliance Retail Ltd a subsidiary of Reliance Industries Ltd has been toying with several strategies to make its presence felt in several Hundred Billion Dollar Organized Retailing. In order to connect ~30m kirana stores with its own physical and digital infrastructure, Reliance Retail (RRL) launched the Jio PoS machine in 2019. We'll now explore how has the market received the next generation online & offline retail business strategy.
Our visits to multiple kirana stores that have adopted the Jio PoS device pointed to healthy penetration in the pilot market. RRL has offered attractive pricing for the PoS device (an initial deposit of sub-Rs 4,000 and no recurring fee). This has aided penetration among kiranas. Note that the PoS devices offered by banks often demand an up-front fee of Rs4,000-10,000 and Read the story »
Improved access for Indian SMEs by eCommerce
October 4, 2016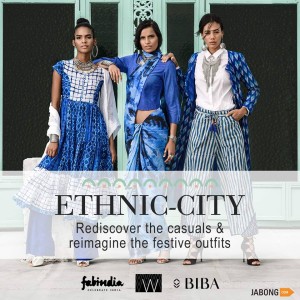 According to the Economic Survey for 2016, "With 3.6 crore [36mn] units spread across the country, that employ 8.05 crore [80.5mn] people, Micro, Small and Medium Enterprises (MSME) have a contribution of 37.5% to the country's GDP". However, MSMEs' share in manufacturing has been declining (even as the total share of manufacturing in India's GDP remains stagnant) mainly because MSMEs in India must contend with the challenge of poor access to end-markets. The ministry of MSME, in its annual report for FY15, has noted that "MSMEs in India face constraints such as high cost of credit, low access to new technology and lack of access to national and international markets".
The advent of e-commerce in India from CY10 has meant that the improvement in access to end-markets for SMEs in Read the story »
Retail Brand Mantra
Aditya Birla Fashion & Retail – Expansion by Franchisee Route
August 24, 2016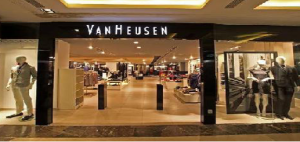 Kumarmangalam Birla Controlled Aditya Birla Fashion & Retail Ltd – [ABFRL] was carved out of merging Madura Garments and Pantaloon Retail. The strategy the management has explored is that Readymade garments are replacing demand for fabrics / stitched clothes with preference for western and casual wear combined with preference for brands with western positioning. In the women's wear, they think that diminishing dominance of ethnic wear due to shift to casual wear and formal wear for women as more women join the workforce. Women's wear market is mostly fragmented and unorganized. ABFRL has the following leading brands under its Umbrella.
Madura is predominantly a premium men's wear player, housing India's largest brands (Louis Philippe, Van Heusen, Allen Solly and Peter England) with 2.3 mn sq ft retail space and Read the story »
Titan embraces O2O with Carat Lane Purchase
May 28, 2016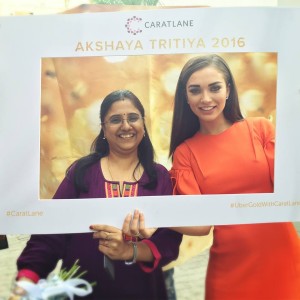 Tata group promoted Titan acquired a majority stake in Carat Lane Trading Private Limited, which is involved in the business of designing, manufacturing, trading and retailing (largely online) of gems and jewellery. Titan's focus on its OMNI-channel strategy, store expansion potential and recent successful product launches offers an underappreciated opportunity for brand Tanishq to recruit new customers.
Titan management, synergies with the jewellery business of Carat Lane is very high and are as listed below Read the story »