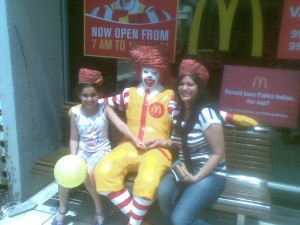 McDonald's supply chain facilities include the chicken patty plant (Vista Processed Food Pvt. Ltd.), cold chain distribution center (Radhakrishna industries) and over a dozen vendors and suppliers. We present insights on the close interdependence between key vendors and McDonald's, which is a long term competitive advantage, complex supply chain which is vital to support its growth acceleration phase, and ability to manage inflation through transformation of agricultural practices and supply chain optimization.
McDonald's offers its key suppliers long term sustainable and profitable growth. The backbone of McDonald's operations is built on a unique farm-to-fresh cold supply chain. McDonald's Corp (US) itself invested Rs 4.5 bn to develop the supply base which took Read more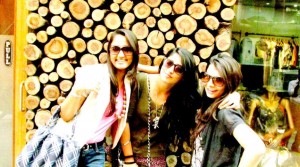 Reliance Retail added 184 stores over FY13, taking its total store count to 1,466. Total space as of end-FY13 was 9mn sqft across 129 cities. The fashion & lifestyle segment witnessed the highest store additions, followed by electronics.
Store additions for value formats were relatively low. Retail space is concentrated more in the south (40% share of retail space) and west (33% share), followed by the north at 19% and the east at 8%.
Reliance Retail posted relatively Read more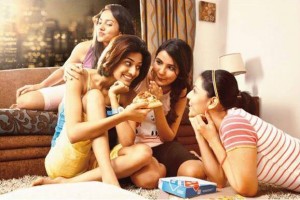 Dominos has increased prices by 4.9% to pass on the impact of service tax applied by the Congress led UPA Government from 1st of April. However there is still some confusion whether the service tax (paid for the ambiance, service in the restaurant etc) is applicable on home delivery orders. We believe that from the tax authority's perspective, if such a distinction is made between home delivery and Dine-in orders, it will be extremely difficult to enforce the law and hence we have assumed that the tax is applicable for both, home delivery and Dine-in, for good. Read more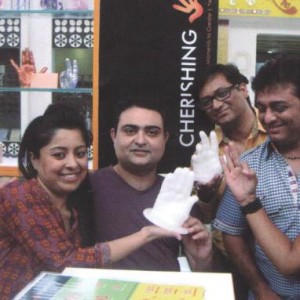 Suganda Malhotra, an MBA and Entrepreneur from Ahmadabad stumbled upon an idea of Cherishing Moments when she bumped into Wax Hands in Malayasia and that there is a huge gap in people's thinking in India )about the usage of wax – it is mostly perceived as raw material for making — idles and nothing much else. To rectify this, Malhotra decided launch a new concept on wax and other products and went to Australia for training on the subject. She kick-started the venture by opening a small kiosk in the AlphaOne Mall in Ahmedabad in November 2012.
Cherishing Moments Kiosk can create – Wax Hands, Designer Candles, Read more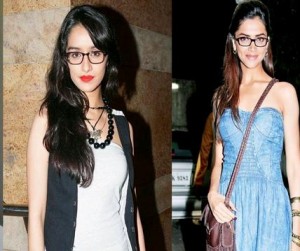 Autumn-Winter Discount Season of 2013 is shortened as Indian Apparel retailers see shrinking inventory. After 2 years retailers aren't complaining as they try to sell merchandise at full price.
Compared to last week, post Diwali stock was running as high as 50 days until the first week of March. This year the discount season began around Mid January and is all set to be Read more