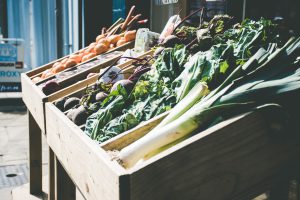 Avenue Supermart owned DMart hypermarket chain was no exception and witnessed diminishing footfalls in its stores during COVID-19 as social distancing is keeping customers away from crowded locations. It also had lower sale of general merchandise and apparel categories perhaps due to deferment of purchases. The company is trying to offset lower footfalls by keeping its stores open for longer hours (24X7 in some cases) to spread out shoppers through the day. D-Mart is also witnessing a shift in the profile of shoppers – the proportion of upper-middle income class customers has diminished more, understandably so as they are less value conscious.
Dmart has not thought about the kirana digitization model. The success of this chain has been its own sourcing and supply chain operations are efficient enough to ensure low costs throughout the value chain. Large stores help the company in two ways: (1) they are more capex efficient on a per sq. ft basis, and (2) they provide a greater runway for healthy SSSG CAGR (they saturate later). Opex is always a consideration and depending on demand, the company sometimes chooses to keep a portion of the store un-utilized.
What is Avenue Supermart's DMart Ready eCommerce Strategy ? CEO Neville Noronha keen to participate in e-commerce as well and believes there is an opportunity for grocery e-commerce in higher-tiered cities. Dmart, however, does acknowledge that there may be a need to provide an alternate shopping channel to customers. They are monitoring the e-commerce trend carefully, and will expand their Dmart Ready operations should the need arise. The price competition from online players existed even in the last couple of years but that has not impacted its own profitability or growth. DMart Ready will get scaled up beyond Greater Mumbai to facilitate the e-commerce business, but the task on hand is to first perfect the model. Mumbai currently has 220 Dmart Ready stores with average store size of 200-300 sq. ft. Dmart managed to control losses of this segment in FY2020 and is now looking at this as an alternate channel. It believes that the cost of delivery needs to be optimized more.
Cash & Carry + Private Labels Dmart would rather focus on keeping it brick-and-mortal model and bit on e-commerce keeping product prices low. Experienced management believes that during pandemic the customers are looking for familiar FMCG brands rather than private labels so it stopped pushing the private labels. The wholesale business execution has been delayed keeping the singular focus on core business
Same Store Sales Growth Dmart posted a weaker SSSG print of 10.9% in FY2020 compared to FY2019. The company mentioned that part of the decline is purely because a lower proportion of new stores were included in FY2020 calculation as compared to FY2019 (new stores tend to significantly boost SSSG due to very sharp revenue ramp-up). The general observation is that as a store matures and reaches revenues of Rs32,000 per sq. ft, SSSG will trend towards inflation rate.
Dmart prefers investing in regions that they understand well. This is on account of better knowledge of customer behavior in the local area and lesser incremental capex, which aids faster store profitability. Management highlighted that it has a long-enough pipeline of properties for building out new stores in the years ahead. Construction would be slow this year due to the pandemic but is sought to be made up in FY22.
Photo Credit Lisa Davies