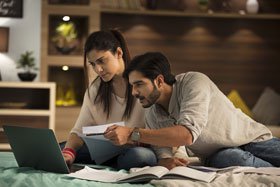 Millennial customers are demanding products that are fresher, natural, and more convenient to use than preexisting products available in market. In order to serve this unique demand, new age companies (ID Fresh Foods and Raw Pressery) with the support of technology and data-analytical tools are creating differentiated brands and distribution networks, which are completely different from the
traditional distribution structure.
Most of the fresh food & beverage companies need to have their manufacturing facilities and procurement centres near their demand centres. This becomes difficult for large FMCG companies to replicate, given lower returns on higher capex requirements.
ID Fresh Foods started out by selling just 100 packs of fresh idli batter a day in Bangalore. It now sells 55,000 kgs a day across 12 cities in India. What is its USP and what is the reason for such phenomenal growth? The ready idli and vada batter market is largely unorganised. These unorganized manufacturers maximize profits by adding soda and preservatives. ID Fresh Foods supplies superior quality natural batter, which is standardised and free from soda and preservatives.
Raw Pressery retails 100% organic, fresh, cold-pressed juices across 13 cities in India. It also exports to Doha, Qatar, Dubai, Abu Dhabi, Saudi Arabia and Singapore. Cold-pressed juices use the hydraulic-press technique to extract juice, which ensures maximum retention of nutrients. Such juices have a shelf life of only 21 days under specialised refrigeration (4-8 degrees) which is not possible for traditional kirana stores, who usually switch off refrigerators at night. Therefore, for now, Raw Pressery has focussed on Modern Trade outlets, as these are able to provide specialized refrigeration facilities. In order to promote the brand in the GT channel, Raw Pressery is looking for strategic outlets that have the potential to sell 300-500 litres per month, in which case it can provide free 50-litres chillers as a part of its promotional activity.