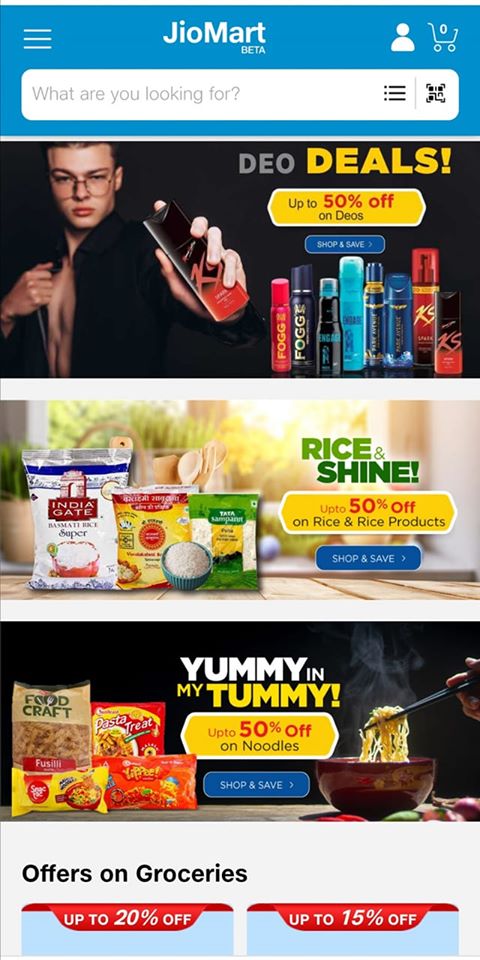 Mukesh Ambani led Reliance group is embarking on an ambitious idea to merge two of largest spending categories of Indian Consumers – Digital & Retail. JioMart is an innovative business idea in this regard. Reliance is trying to tap into the most popular communication platform (WhatsApp), enabling subscribers to order from neighborhood kirana (mom-and-pop) stores that leverage Reliance Retail's supply-chain backend.
If executed well, JioMart will be able to create a strong, scalable platform with an extremely high entry barrier. However some of the issues in this Tri-Party Digital Retailing experiment are as under,
 Grocery business yields a meager 13% gross profit margin, which for this business model has to be divided between three participants: Jio, Facebook and kirana stores. Hence even with a 25% market share of online grocery segments by FY25, the available profit pool for the participants will be relatively small.
The sheer number of intermediaries, SKUs and scale of operations create numerous fault lines.
There are established competitors of varying size bringing in various competencies on the table.
The Big Omni-Channel Reliance Retail Setup
Reliance plans to become the largest (more…)