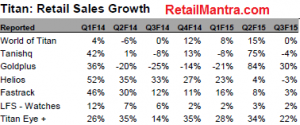 Even during difficult macro economic scenario, Titan's brand strength in the jewellery business has performed well with long-term growth visibility from steady space addition across retail formats.
As you can see in the Quarterly performance chart above, Titan has Read more

Tiendeo the leading website and app for online catalogues and offers of Retailers in India, decided to help shoppers make the most of these offers and so launched a special webpage dedicated to grouping together the best Republic Day deals and promotions.
Tiendeo is a website and free mobile Read more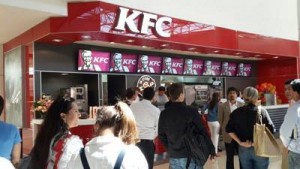 YUM! Brands has new CEO, Greg Creed and here is our take on better understanding of how management and segment changes could benefit the KFC and Pizza Hut brands and businesses.
The outlook for Germany, France, and India is admittedly more muted (although commentary on Russia was more positive), YUM is using more Read more
Reliance Retail posted 19% revenue growth in Q3FY15 and continued its focus on enhancing profitability. Reliance now operates 2,285 stores across 166 cities. Accelerated store openings and LFL growth of up to 19% across formats aided the top-line growth in a quarter which is heavy on festive sales. It has emerged as the largest retail chain in the country and is looking at judicious expansion in focus retail formats. Below are key highlights of company's performance in Q3FY15.
Reliance Retail added 279 stores Read more