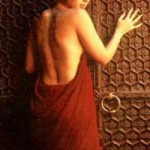 Gitanjali Lifestyle which is currently into retailing of Jewellery under popular brands – Asmi, Nakshatra, D'damas, Gilli etc is planning to scale its Lifestyle business by foraying into Spa and Cosmetics, Fine Dining Restaurants and Mini-Theaters.
It has already began negotiations with some European companies for the Spa venture so as to bring the best experience for the Indian consumer. In the entertainment space, the company is planning to roll-out mini-theaters with top of the line acoustics, 150 seating capacity with multiple screens or even a standalone screen at some places. The overall strategy is to have 4 mn Lifestyle Retail area by end of 2015.
Gitanjali Lifestyle president Sadanand Pawar said,
Gitanjali group has plans to make it big in lifestyle retail targeting the youth. This is important as nearly 43% of the national population falls in the early-30s age group. And there is growing demand on grooming, fine dining and entertainment by this class of consumers. We want to aggressively tap this segment.
Retail Real Estate, the big dampener for the emerging retail industry is the biggest hurdle, however, Gitanjali is actively seeking deals and in all, some 1.8 million sq ft is under various phases of development. Almost all these deals are on the revenue-sharing model, where the realtor is responsible for space and investments related to fit out and operating cost.
Apart from Jewelery, the group is also into retailing of small departmental format of stores under the brand Maya acquired from Salasar.