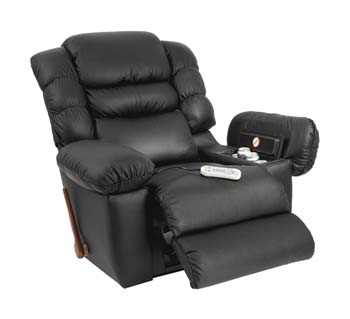 American Personal Chair maker La-Z-Boy is all set to storm the Indian market. As hard working Indians are stressed out with long hours of work and drives, they need a comforting chair to relax and enter La-Z-Boy.
Stanely Seatings of India has an exclusive license with La-Z-Boy to retail in India. Stanley Seating is is setting up stores under the brand name Studio La-Z-Boy in two formats – Medium and Small.
Mr. Sunil Suresh of Stanely Seating said,
The company expects to launch 36 stores by the end of 2008. Most of these stores will be located in Metros and Tier-I & II cities. India could also become the manufacturing hub for the rest of the world for these chairs.
La-Z-Boy recliners are priced between Rs 15,000 and Rs 24,000 in India.