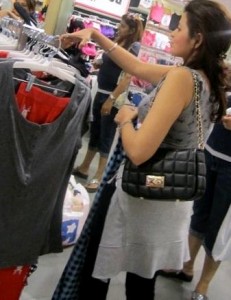 We have already seen the 4 Qualitative Factors for success in Modern retailing. Today we'd like to walk you through the Quantitative Factors that matter the most for Success in Retail in India.
Private label Vs Branded strategy
Private label (retailers' own brands) has grown strongly in developed countries like US and Europe, but trend has been slow to catch on in Asia. Globally private label contributes 17% of retail sales with growth of 5% p.a. In India, the overall share of private labels within organized retail is just 5%, which makes it one of the lowest penetrated markets in the world. Private label proposition is higher in apparel & accessories and lower in other categories like food & grocery, FMCG and electronic products. Generally, gross margins in private label apparel are 45% v/s 35% for branded apparel. FMCG and food private labels offer gross margins of 22% v/s 14% for branded products.
Besides improving profitability of the company it helps to expand various product categories and can also help respond quickly to the changing trends of consumers. However, there are some pitfalls like higher inventory levels, higher working capital requirements, higher advertising costs and higher designs failure which can reduce the overall margin of the company and in-turn can impact the ROCE of the company.
Thus, a retailer requires right mix of private and branded label is necessary to have healthy margins as depreciation and interest cost can further eat up the profitability of the company. Moreover, higher rejection of private label brands leads to inventory pile up and lower cash conversion. A retailer must have a clear picture of target customers as brands can attract high end customers whereas pvt. label can attract lower and mid segment customers.
Merchandise buying model
Retailers have tried to adopt various merchandise models in order to reduce inventory levels and associate costs. The various models for procuring merchandise are SOR / consignment model, bought-out model and concession model. Under the bought-out model, retailers buy the inventory from the vendors, thereby bearing the inventory risk. This model is mostly utilized for private labels. In case of SOR/consignment model, retailers pay for the goods only after completion of sales. Retailers also source its merchandise through other models such as concessionaire models where the vendor (concessionaire) bears the inventory risk and employs its own staff. Various companies employ different strategies while procuring merchandise from suppliers.
For example, Shoppers Stop employs a mixed merchandise buying model, distributed evenly between consignments and bought out. Pantaloon and Trent however relies heavily on bought out model. Shoppers Stop concentrates more on branded label sales versus pantaloon and trent concentrates more on pvt. label sales.
Finally, the financials that matter the most for driving profitability are
Capex funding structure (debt: equity)
Inventory turnover/days
Interest rates
Bought out vs Consignment model
Branding