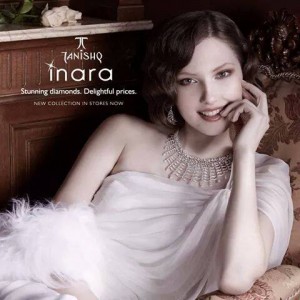 Titan's Jewellery business had large bump up in sales due to closing of Golden Harvest Scheme (GHS) in the quarter that contributed to c50% of total jewellery sales in Q2. Studded jewellery share of 35% declined by 4pp yoy but still grew at 48% yoy primarily due to GHS closing related sales. Titan added 21K sq ft jewellery retail area in Q2 FY15 as it opened 2 stores Jewellery retail area expansion plan continues apace with overall expected addition of about c100k sq ft in FY15e.
Although management believes that consumer sentiment has improved relative to last year, but demand environment is still quite challenging. Dussehra to Diwali (Festive season in the month of October associated with Jewellery and discretionary purchases) performance has been below management's expectations as both watches and jewellery business registered single digit growth.
Watches division commissioned new stainless steel cases plant in Coimbatore, Tamil Nadu as company aims to have in house sourcing instead of imports from China. Cost rationalisation, which also included cut in advertisement and promotion (A&P), and price increases of last year helped in margin expansion. Q2 volume growth was aided by successful activation. Currency depreciation induced price hikes, which were observed last year and apparently had negative impact on volumes, not required due to local currency stability though Titan took selective price hike in Sonata.
Titan's Tanishq New Jewellery Deposit Scheme – Jewellery savings schemes, which had a sales contribution of c20% to the annual sales, were an important catalyst for sales of Jewellery business and hence Titan will launch new scheme in November, which will be compliant with the new rules (that cap the interest rate given on these schemes to 12% and total such deposits cannot exceed 25% of company's net worth). Next four quarters in our view will be negative impacted due to non-availability of GHS as new GHS impact will be visible in FY16 only and will start translating to revenues only on maturity i.e. a year from its potential re-launch.
Others segment which comprises of eyewear, precision equipments (PE), and accessories saw healthy growth of 21% yoy. Individually each of the business verticals has continued to show robust growth. Eyewear vertical clocked 33% revenue growth with same store sales growth of 19%. PE division posted 30% revenue growth for the quarter.
For Titan, Watches contributed 16%, jewellery 79% and others 5% of revenue in FY14. The company has around 1.48m sqft of retail space. Its brands include Sonata, Titan, Fastrack, Xylus, Raga and Favre Leuba in watches; Tanishq, GoldPlus and Zoya in jewellery; and Titan Eye+ in the eyewear segment.