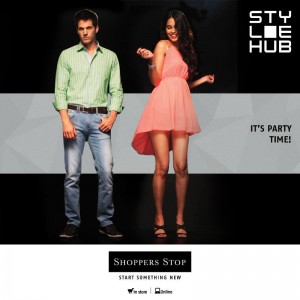 Shoppers Stop (SS) departmental stores achieved growth of 8.4% YoY in Q4 FY 2014. East continues to be the best performing region with the highest growth rate. It was followed by north, south and west (in that order). Share of non-apparel category declined by 290bps YoY due to tepid sales of fine jewellery. While private label sales grew 11% YoY, mix decreased by 60bps as various competing fashion brands were being offered at a discount in Q4FY14.
Six SS stores have not met company's criteria of achieving profitability within 24-30 months. Company is working on this. Crossword will turn profitable at PAT level in FY15. The company earns revenue share and royalty from its franchises.
Eight Shoppers Stop(SS) stores alone will be added in FY15 and eight SS stores in total will be added over FY16 and FY17. Thus, company plans to add 16 SS stores over next three years. There will be two new store additions for Hypercity in FY15 – one in September and one in March. Three new Hypercity stores will be opened in FY16.
SSL aspires to increase revenue contribution of private labels to 18% and 20% in FY15 and FY16, respectively. The company has recently signed actress Shruti Hasan as the brand ambassador of Haute Curry. Soha Ali Khan is already the brand ambassador of Kashish. SSL plans to be aggressive in terms of advertising and product innovation for its private label brands.


Competition & e-Commerce Threats
Cannibalisation does have an impact on SSL when new stores are opened near existing stores. When GDP growth slows down, negative impact of cannibalisation is further felt by retail companies. The size of lifestyle retail sector in India is INR80bn. Out of this, INR50bn is contribution of apparel business. E-commerce is just INR2bn out of the INR80bn lifestyle retail sector. As per some sector forecasts, E-commerce is expected to reach INR6bn over next three years.
Airport Stores
Shoppers Stop is the only significant retail player that is present at airports. It has stores at Jaipur, Delhi, Bangalore, Hyderabad and Raipur airports. All stores present at airports are profitable as the operating hours of the stores are longer (~18hours), store size is much smaller and conversion rate is higher.
Hypercity Retailing Review
Overall sales growth of the business came in at 15% YoY; Sales growth was 1.1% YoY (8.9% YoY in Q2FY14). Sales growth of mature stores was 6% YoY, while that of new stores was a decline of 2% YoY. LTL volume decline came in at 6% YoY.
The company is currently downsizing its HyperCity in Hyderabad and has downsized 70000 sq ft. The downsizing will be complete in Q4FY14 and benefits of the same will come from FY15. The company had a target of four stores of which downsizing is almost complete for two ( first downsizing was done in Amritsar and the second is in Hyderabad). Competitive intensity takes one quarter to settle down. Bangalore saw increased competitive intensity from players like Dmart, etc. The share of HyperCity in the FMCG brands has risen, as per Nielsen, and is tracking ahead of the competition.