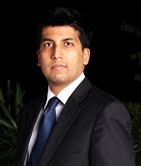 With the Indian Government taking some Daredevil Policy decisions on opening the gates for FDI in Retail Sector, we caught up with Anupam Yog, Director – Marketing Virtuous Retail Services. Virtuous is a retail real estate asset platform sponsored by The Xander Group Inc., with an initial commitment of USD 600 MM in equity. Mr. Yog in an exclusive interview to RetailMantra, shares his views.
51% FDI in Multi-Brand Retail in India
How many Foreign Giants are in the Queue at Ministry of Commerce & Industry to enter India ? And how many potential retailers, in your view are on the sidelines or exploring India opportunities?
Our view is that the foreign investors need to be engaged proactively, and we need to get rid of the "queue" mentality. There are several high quality retailers that will simply not consider entering the market till such time there are regulatory complications, and there is not enough evidence of a transparent system that encourages good governance.
What are the Challenges for the Retail Sector in India ? Views on Governance and Policies.
We have always maintained that focus on the retail ecosystem domestically is critical to the Indian economy's long term success. We need to develop the retail sector brand as an employer of choice, and we need to invest in the education, training and skills development for this sector. Additionally, we have a rich but poorly nurtured 'crafts' sector that needs to be developed as a priority.

The India inclusive growth story lacks credibility and needs to be developed by having a sharp focus on education and governance. Transparent ecosystem, good governance, consumer education, and demand for quality can eliminate the impediments that retailers contend with.
Will SMEs benefit with the entry of Global Retailers in India ?
SMEs that survive on subsidies are not competitive. The focus has to be on bringing down the cost of doing business overall, and for all, and encouraging businesses to compete with the best. Many global retailers buy from India, and this is a fact. What gets lost in the noise is the point that India serves as cultural inspiration for the global fashion industry and you can't regulate that. What is need to is develop a robust ecosystem that works well with the global economy and operates fairly as any free market democracy should.
Views on Real Estate & Rentals being excluded for consideration in Back-end Infrastructure
Generally in the short term, FDI in multibrand retail is likely to have only a limited impact on the retail real estate sector as international retailers will be unable to deploy investment due to regulatory complications, and more importantly due to the lack of quality retail centers with large vacant space, or space that is planned to delivered in the next 2-3 years, since most developers held back on retail real estate post 2008/2009 and it takes 5-6 years to develop a large, international quality shopping center; and that too only if you can find a great location and have the ability to invest large amounts of equity into capital expenditure that will be tied up for a long period of time.

Specifically for Virtuous Retail however, it is a positive. Our centers are already in different stages of development are many are getting to the delivery and leasing stage. A pan India portfolio of 10 million sq ft in city center locations in the top 7-9 cities, built to international standards and owned and operated by a global institutional owner offers international tenants, especially those entering India for the first time, a unique opportunity to sign up a pan India presence immediately which can be otherwise extremely cumbersome and costly to execute. We think Virtuous Retail will be the real estate backbone for the India strategy for multiple global retailers.
What are the Challenges Mall / Retail Space Developers face in India ?
Lack of good locations at the right prices, labour shortages which impact construction timelines, lack of local government support in facilitating linkages with public transport systems, multiple layers of approvals and permissions, and a general lack of understanding about the role of retail centres as community hubs and public spaces.
What kind of arrangements are in vogue – profit sharing, rental, lease, etc and what do you foresee coming?
A majority of developers still strata sell their centers in India. This is not a viable model. Quality retail space needs thoughtful planning that results in a brand mix that engages consumers and delivers a great experience. This is only possible when landlords and tenants are bound by a "virtuous" cycle which puts the consumer in the centre. As such, Virtuous Retail's "Master Retailer" approach which essentially aligns all stakeholders to focus on the consumer is the only way to succeed in this sector.
And the Way ahead ?
We would like to see more talent enter this space – we see a lot of entrepreneurship in retail and design. This needs to be encouraged so the entire ecosystem can develop.
We thank Mr. Yog for his valuable time and insight on the emerging retail sector in India.