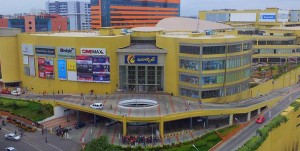 India's leading Large Mall Developers InOrbit from the house of Rahejas a well known name in Real Estate is considering developing Malls in two new formats such as Neighborhood centres and Open Mall.
Acquiring large tracts of land has deterred further investments in large existing format of InOrbit Malls. Rahejas will developer neighborhood centers in their upcoming township projects. Instead of having a full fledged department store, they'll have a supermarket with about 40,000 sft in size. With the size of the mall going down, their rental income will also go down acknowledged Mr. Bhatija, CEO of InOrbit Malls.
Open Format Malls – In this there are few enclosed spaces and most of them in non-air conditioned setup with open spaces which will typically comprise greenery. Operational costs of these will be much lower as well.
Inorbit will continue to build existing large format malls but at very slow pace.