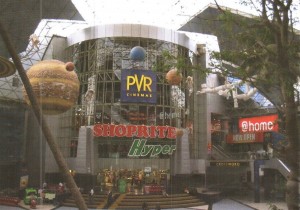 Nirmal Lifestyle is a premium real estate company with 30 years of expertise in constructing structural excellence based in Mumbai. The company has been instrumental in transforming Mulund (a suburb in Mumbai) into a preferred destination of the city. Its successful introduction of country's first open mall and country's first destination point in making talks of its concerns for quality and innovation that has been soul for all its projects and creations.
Nirmal Lifestyle mall has been built on most challenging concept ever built in the country. The open mall concept not only brought the company onto the national canvas, but has been successful in defying all myths associated with its popularity. It has alsdo voted as "Mumbai's Favourite Mall". Its glass dome is largest in the south East Asia, and is clearly one of the beautiful features of the mall. It also has the largest open space area, which complements aesthetics with hassle-free shopping. It has almost all famous brands under its wide stretch arena. Constant promotional efforts make this destination also the most entertaining mall in Mumbai city.
Nirmal Lifestyle mall offers a lot more than just shopping. Children can enjoy a complete gaming experience, families can catch up for a movie, and choose from a variety of cuisines available, in addition to shopping for a wide range of products.
Contact of Nirmal Lifestyle Phone +91-22-25937000/25937100