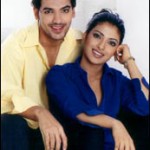 As we said in an article on the evolution of Retail sector in India, which has entered the consolidation phase, Raymond executives probably read our article and pushed the Go button for their restructuring.
Raymond wants to extend the reach of its flagship brands and chop all the non-performing ones. Notting Hill which was introduced in 2007 for the common man didn't perform well even 24 months after its launch. In October 2009, Raymond executives decided to sell Notting Hill only in TierIII & IV cities and eventually completely phase it out
Raymond COO Khetrapal said,
Being a well known brand we would like to extend the reach to larger set of customers, including the young consumer. However, we need to do this without causing a dissonance to our core consumer. The company is implementing a customer contact program to understand them more than they ever did.
Raymond on a massive cost cutting mission also retails other popular and profitable brands such as Park Avenue, Color Plus, Parx and Zapp for Men and Park Avenue and Color Plus for Women.