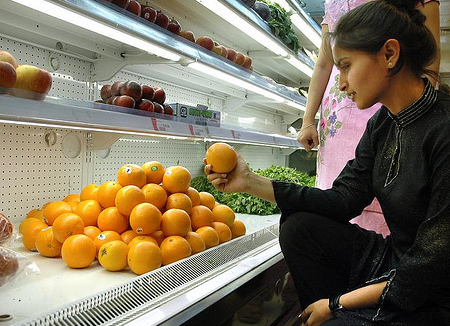 Metro was the first Cash & Carry retailer in India, of course not by choice but was forced to take the approach due to FDI regulations in retail sector.
Reliance Retail threw in its hat to start Reliance Mart a Hypermarket and also announced its intentions to start Reliance Cash & Carry Wholesale business. Careefour which has been scouting for partners in India has also announced its intentions to launch the Cash & Carry business which doesn't face any hurdles from the government nor local citizens.
Wadhawan Food Retail Ltd which runs Spinach brand convenience stores is planning to jump into the bandwagon of Hypermarkets and Cash & Carry Wholesale Formats. If you are a regular reader of our coverage, then, you already that Wadhawan also operates Sangam Direct brand [acquired from Hindustan Unilever]. They plan to use the Sangam Direct brand for B2B initiative to cater to restaurants and food chains. Mr. Kapil Wadhawan said,
We are exploring hypermarket and cash & carry formats and evaluating options to forge joint ventures. The plans are on drawing borad as we are committed to the retail business.
Recently, Spinach acquired Sab Ka Bazaar in Delhi and U.P and SMart chain of convenience stores in Bangalore. All of them have been be converted to Spinach and relaunched.