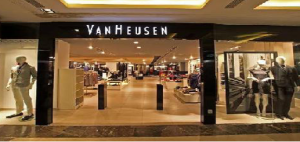 Kumarmangalam Birla Controlled Aditya Birla Fashion & Retail Ltd – [ABFRL] was carved out of merging Madura Garments and Pantaloon Retail. The strategy the management has explored is that Readymade garments are replacing demand for fabrics / stitched clothes with preference for western and casual wear combined with preference for brands with western positioning. In the women's wear, they think that diminishing dominance of ethnic wear due to shift to casual wear and formal wear for women as more women join the workforce. Women's wear market is mostly fragmented and unorganized. ABFRL has the following leading brands under its Umbrella.
Madura is predominantly a premium men's wear player, housing India's largest brands (Louis Philippe, Van Heusen, Allen Solly and Peter England) with 2.3 mn sq ft retail space and revenue of ~INR 4,000 crore in FY16. Acquisition of retail franchisees such as Pantaloons and Forever 21 gives it access to mid-premium fast fashion for women across additional 2.5 mn sq ft. Cumulatively, Madura and Pantaloons boast of a portfolio of 40 brands, retailed through 2,150 EBOs and additional 7,000 points of sale across India with a combined 5.4 mn sq ft area.
Pantaloons' aggressive expansion plans are bound to spur ABFRL's top line as new stores in cities sans branded apparel presence provide humungous growth opportunity. Also, targeting the currently fragmented women's wear segment and the fast growing fast fashion segment entails significant long-term benefits.


ABFRL – The Art of Retailing for New Millennium
As organised retail has evolved in India, branded players have adopted a multi-channel distribution strategy through various retail formats like multi-brand outlets (MBOs), large format stores (LFS)/ SIS (shop in shop) and exclusive brand outlets (EBOs). ABFRL's swtich from a wholesale distribution network to retail has helped spur growth as share of EBOs and LFS has catapulted to 49% and 14% in FY16 from 40% and 8% in FY10, at the expense of MBOs.
Big Franchising Opportunity
So far, ABFRL operates in all 3 Modes – COCO – Company Owned Company Operated (Top 10 Cities in India) / COFO – Company Owned Franchisee Operated (mainly in Tier 1 Cities) and FOFO – Franchisee Owned Franchisee Operated in all other Cities / Towns. For all the formats, Madura bears the inventory risk.
Madura plans to expand in the North and East and Tier 3 and Tier 4 cities in a phased expansion of 200 new EBOS yearly with 85% of them being through the franchisee route. Also as 35% of the current EBOs are Peter England, it gives Madura a chance to scale up the EBO presence of the other brands.
Planet Fashion was launched in 2000 as a hybrid EBO-MBO experience housing all 4 brands under one roof. Currently, Planet Fashion has a chain of 200 stores across 164 towns in India garnering INR 330 crore revenues as of FY16. Madura is planning to increase the store count to 500 by 2018.
Madura is planning annual ~INR 40 crore IT spends, which includes INR 25 crore capex and INR 15 crore opex to build an omni-channel distribution platform. On the anvil is plan to launch the omni-channel expereince in 100 stores soon with a target of 500 stores by FY17 end. Due to the size and scale of its 4 brands, omni-channel will benefit Madura.