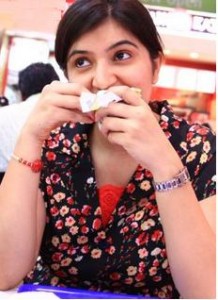 Anybody who has ever visited Pune and has a sweet tooth surely would have paid visit to one of Chitale Bandhu Mitahi Shop. The Chitale family first entered the business soon after independence in 1950 and since then have grown at a slow and steady pace to become the market leader in Pune.
Chitale today operates Two of its own flagship shops in Deccan Gymkhana and Baji Road and has offered 11 franchisees to cater to the growing needs of Pune. Chiatale's offer 60 different sweets and 40 different namkeens to savour your taste buds. Chitale's Bhakwardis are the hottest selling items with quantity as huge as 30 Quintals a Day [Yes the figure is Right] Bhakwardi's have a 5 decade history with them and the founding member of the management automated the process of manufacturing Bhakarwadis with the first machine being custom designed and installed way back in 1972.
They were the first one to introduce computerized billing in 1985 to ease workload and serve customers better, one thing SriKrushna Chitale speaks firmly is the product quality and customer experience will never be compromised. They also have introduced a custom smartcard handed over at the entrance, which is programmed to store their items. When the customer decides to purchase something, he'll just have to mention the quantity at different stalls and the salesperson updates the same and when the customer reaches the final checkout counter his bill and goods will flow out with him.
Chitale's officially record a turnover of Rs 200 Cr a year with over 2,000 customers being served everyday. The family managed business wants to preserve their own management mantra by tightly holding the control without inducting professionals which they feel isn't flexible for their operational independence. They neither want to make it a Limited company which robs them of their executive powers. Sure, every business has its own receipe for success, do you know world's best Acoustics System – Bose is still privately held even though it is located in the United States ?