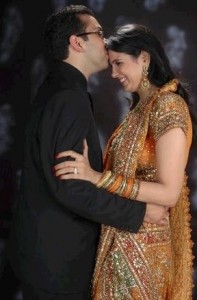 Apparels is the Second Largest Retail Vertical in India after Food & Groceries. 36% of the Apparels Vertical is already under the control of Organized Retailers. Today we'd liek to walk you through the Supply Chain efficiencies that support this business with the case study of Raymond India.
The apparel business supply chain is fairly complex and a critical component of the business. Generally it takes 220-275 days between ideation and first delivery which will be potentially reduced by ~ 40 days for Raymond post exercise with Accenture. For example, the idea generation to predict fashion and design for next year autumn will start now. Once design & type of fabric is frozen, other decisions pertaining to source of fabric, trims (including threads & buttons), vendors to manufacture, warehousing, packaging and logistics need to taken.
Apparel Products can be Segmented into 3 Categories
All Seasons / Never Out of Stock SKUs – Apparels that are purchased by consumers across seasons, like white shirts. These products are never out of stock as consumer demands it continuously and company needs to be very efficient. These products have a more predictable demand but a relatively low margin.
Seasonal Products Apparel which are targeted towards a particular season (either Feb-June or Aug-Dec) in a particular year. Life of these products is very short (5 months) as it goes out of fashion after a season. These are products in which a lot of effort time goes in the ideation phase and are critical from a brand recall perspective. They have the Highest Margin and face the risk of Inventory Write-down in case of less than expected sales.
Flash Products Apparel products which are used to cater to an immediate or opportunistic demand seen in the market. Flash products can also be used by apparel players for risk mitigation say in case if their exiting designs in market are not selling, then they can tweak that range to launch a different category in the same season. This category is just 10-15% of product portfolio for an apparel manufacturer.
Supply chain Analytics Deployed by Accenture for Raymond
Raymond and Accenture have rationalized the supply chain with scientific forecasting technique, making supply chain more flexible and responsive based on market signals (lead metrics like advance booking and sales velocity, lag metrics like fulfilment rate in warehouse and customer demand fulfilment). It has also done more formal product segmentation even as vendor base rationalization to increase predictability of suppliers is currently in progress.
Raymond, with its range of brands, high brand recall and a solid distribution network, should be very well positioned to benefit from rising demand, especially in tier 3/4/5 cities and towns.