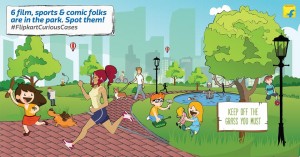 The last 12-18 months have seen a sobering effect on the Indian internet companies, wherein the focus has shifted from GMVs (Gross Merchandise Revenues) and growth at all costs model to per unit economics and long term sustainable profitability. While it has not meant that the internet companies are under undue pressure to turn profitable within an immediate short term, increasingly investors are demanding a clear path to profitability. Another issue that PE / VC investors are often facing is the lack of exit opportunities from their investments.
The funding issues notwithstanding, the fundamentals of the e-commerce industry and the growth outlook remain strong, with the Indian online commerce expected to reach 10% of the total retail market penetration in 5-8 years vs 10 years that it took in China. We estimate the India e-commerce market to reach US$220bn (from close to $11bn at the end of 2015E) of GMV by 2025E, dominated by the big three – Flipkart, Amazon, Snapdeal – on back of improving mobile internet penetration, increasing awareness and better variety and convenience.
With the difficulties in listing internet companies in India (stringent profitability requirements among others), the investors do not have a clear path to exit, with the company being offloaded to another willing private investor
being the only viable option.
Amazon is emerging stronger versus expectations
Amazon is emerging as a stronger competitor, compared to a few years ago when the Amazon threat was not considered to be as high (given that the Indian entity was run by professionals compared to more enthusiastic entrepreneurs). However, in our view, Amazon has overcome the challenges by 1) Hiring local talent to manage operations; 2) Concentrated on India centric innovations like transforming into a marketplace and building a logistical network; 3) Has been able to leverage on the better tech solutions of the parent companies and 4) With a steady flow of capital, Amazon's India entity did not have to worry about funding, and has been able to concentrate on execution.
Amazon India's Rural Strategy
Amazon also has a clearer strategy to improve its penetration in rural Indian market. Amazon has exclusively tied-up with Vakrangee Kendra (outlets in primarily Indian rural areas to provide banking and other services in the hinterland) wherein Vakrangee has agreed to open more than 37k centers across country to help Amazon sell in rural and semi urban areas provided Amazon with an extra layer of competitive advantage.
You may also be interested in reading about some Hot Specialty Internet Retailers in India.