FERNS N PETALS – Combination of Brick & Motor with e-Commerce Model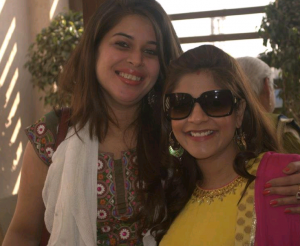 The e-commerce wing of Ferns N Petals (FNP) was set up in 2002. The latest statistics reveal that India has been reported to have 70 million active Internet users. It will be among the top 10 e-commerce hubs in the world by 2015. The online community is growing by leaps and bounds as an increasing number of consumers have started transacting online. Today, e-commerce has become one of the most important verticals of FNP, generating a steady income for us and establishing an excellent reputation in the market.
The Ferns N Petals e-Commerce Strategy – Portal provides a quick platform for people interested in sending gifts to various destinations. Offers wide range of products and constantly upgrade them. Acceptable modes of payments include credit and debit cards as well as net banking facilities. From an e-retailer's point of view, such transactions are the best, they also have cash-on-delivery option for customers who don't want to share their card details.
Logistics & Delivery Network They have set up a delivery network to ensure that all our gifts get delivered on the day the customer expects them to reach. They have set up a customer support desk which addresses any post-sales query/issues with respect to the orders. The FNP team has over 100 people working in the marketing, operations, dispatch and call centres. We have warehouses, packing and delivery units in Delhi and Mumbai. The shipping center in Delhi dispatches all our packages after passing an internal quality check. For delivery in remote places, trusting a local courier educating them becomes a big challenge for Ferns.
Percentage Mix of e-Commerce to Non-Online Sales of Ferns N Petals
With close to 7,000 unique visitors to the portal daily, they report a conversion ratio close to 7 percent. E-commerce currently contributes to 25 percent of the company's overall turnover. In the next financial year, it is expected to generate 60 percent of the turnover. The average ticket value is around Rs 1,250. [With this Data, you should be Smart Enough To Calculate the Overall Sales of the company] The number of online customers and the orders placed has been growing constantly. The best sellers include products such as red roses and chocolates, and also see a seasonal spike for pink roses during Mother's Day, for dry fruits during Diwali and for poinsettias during Christmas. The most popular items continue to be flowers with or without cake or chocolate combos.
Customer Service @ Ferns N Petals The purchase process is made simple and easier. Also provide chat / phone assistance to customers. Provide Mails / SMSs alerts to customers at every stage to them informed. They have recently launched a loyalty programme as well.
Retail Analytics to Assess e-Consumer Behavior The biggest challenge is to capture the customers' pulse. Unlike in a physical store where one can understand what a customer wants through physical interaction, in e-commerce one needs to make decisions based on data captured online, like which products do people click and which page did they last visit before dropping out. The other challenge is to convince a customer to buy a gift based on an image he sees online. Very often, the customer never gets to see the gift as it is delivered to the recipient, which is where the trust factor helps.