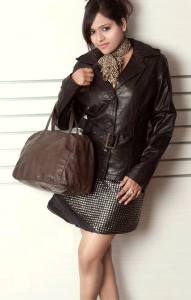 India Ratings a Fitch Company has maintained a negative outlook on the Indian retail sector for 2013. The report cites – protracted weakness in consumer's discretionary spending due to high inflation, real wage growth is nominal and low level of macroeconomic activity. All this leads to a credit squeeze, high operating costs and poor margins at the retailers end.
Other Metrics such as Private Final Consumption Expenditure (PFCE) has hit an eight-year low. The trend adds more fuel to the fire because out of the last six quarters, four quarters had the lowest PFCE growth rate in the last 34 quarters. Overall the sector witness single digit revenue growth in 2012 the first time in its history and is likely to grow at 3.0%-8.0% in 2013. Most retailers witnessed a decline in yoy SSSG, becoming negative for major retailers from March 2012-September 2012 and the severely hit ones will be the retailers targeting Luxury Lifestyle Consumers.
Pantaloon Retail's SSSG decelerated for value and home retailing segments in Q3FY13 while its lifestyle segment benefitted by offering higher discounts and a reduction in excise duty on branded apparels to 3.6% from 4.5%. Value retailing, generally considered more resilient to economic slowdowns than the lifestyle retail segment, has observed some pressure in the current period as customers are downshifting to more unorganized formats.
FDI in Multibrand retail will come but albeit at a slower pace, especially in the hypermarket format, to establish their footprint in the Indian market over the next one to two years, subject to the resolution of the associated political issues.