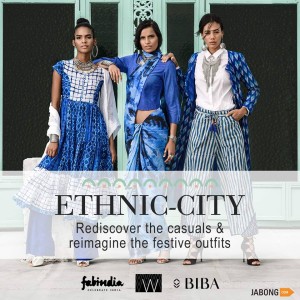 According to the Economic Survey for 2016, "With 3.6 crore [36mn] units spread across the country, that employ 8.05 crore [80.5mn] people, Micro, Small and Medium Enterprises (MSME) have a contribution of 37.5% to the country's GDP". However, MSMEs' share in manufacturing has been declining (even as the total share of manufacturing in India's GDP remains stagnant) mainly because MSMEs in India must contend with the challenge of poor access to end-markets. The ministry of MSME, in its annual report for FY15, has noted that "MSMEs in India face constraints such as high cost of credit, low access to new technology and lack of access to national and international markets".
The advent of e-commerce in India from CY10 has meant that the improvement in access to end-markets for SMEs in India has improved inorganically. According to the IDC estimates, the gross merchandise value of goods sold online in India reached US$10.2bn in CY16.
These large Gross Merchandise Value (GMV) numbers of the e-commerce sector have been driven by the sale of goods manufactured by several SMEs. Whilst precise data on this front is not available, our retail analyst's primary data
checks suggest that 25-30% of these GMV numbers are likely to have been driven by products acquired from sellers in the SME space. E-commerce players have been competing fiercely to woo SME sellers. Concomitantly, SMEs are now able to easily access consumers and end markets in a way that was not imaginable for an SME with limited access to capital.
The scale of the connect between e-commerce platforms and SMEs has been so large that the three largest e-commerce players in India today source goods from 475,000 sellers, which marks a doubling of sellers engaged with these platforms since CY13. In fact, data from Snapdeal suggests that the lion's share of this platform's sales is driven by non-metro geographies, which points to the role played by e-commerce in providing access to a hitherto untapped and poorly connected markets.
The advent of online platforms has indeed transformed the access to end-markets of SME manufacturers and retailers. In fact, primary data suggest that sales have increased manifold after these producers started selling their products online. It is also critical to note that manufacturers and retailers across India are increasingly moving towards online business models as they offer a cost-effective way to distribute goods.