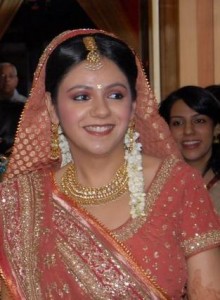 The Choksi's controlled Gitanjali Gems is all set to launch 4 new brands at the Indian International Jewellery Show [IIJS] later this week.
The company will launch four new brands – Envi, Moira, True Platinum and Karina. Envi is a collection of emerald jewellery created in association with Gemfields. Moira is a combination of fresh water pearls and natural diamonds. True Platinum and Karina will complement the needs of jewellery requirements of different segments of the society.
As the Branded jewellery market is enjoying compounded growth due to buyers shifting from the unorganized under innovated neighborhood jeweler. Gitanjali expects sales of atleast $100 Mn from IIJS. FY-2012 Sales of the company was Rs 12,000 Cr[ Yes, the figure is correct] and is still growing at rate of 30% YoY.
Reliance Jewels promoted by Ms Nita Ambani has not had any negative impact on existing organized sector retailers, but has only helped them improve their sales and business.