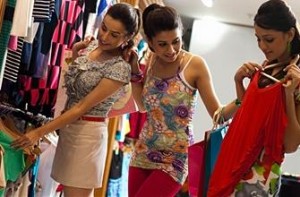 India's Retail Sector Pioneer, Kishore Biyani has undertaken yet another change in strategy on the advise of Lowe Lintas by converting Central Mall to Departmental Store. It will now have smaller boutique like spaces with its existing large sized stores as well and focus on its own private labels which offer higher margins. To get the feel of how the first store looks like, one can visit the Bridage's Orion Mall in Bengaluru.
What Promoted the Change in Future Group ?
It appears that their customers were confused about what Central stood for as they took the route of seamless mall but today they'd want to be viewed as a departmental store like Shoppers Stop or Westside but with more affordable price points to suit the consumer. The change in format is an indirect admission about the slow yet successful business model of Shoppers Stop.
Future Group raised Cash by diluting its stake in Pantaloon's Fashion format to Aditya Birla Group. They are now taking the Central route to push affordable fashion and hopes to look more like Shoppers Stop store. The largest selling categories in Central are Men's formal brands such as Arrow and Van Heusen along with its own private labels – John Miller and Rig. Including the lesser expensive brands, Future Groups own private labels sales already contribute 20% of the topline.
As Central is currently running the "Happiness" sale offering upto 61% discount, transitioning other stores will happen over a period of time. Future Group also plans to open 4 to 5 new Central stores in Mumbai area. Now will Central Stores also offer a Loyalty Program on the basis of First Citizen of Shoppers Stop ?