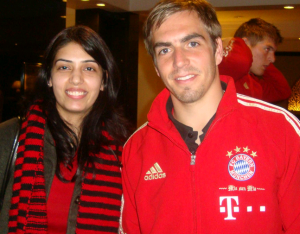 It is not uncommon to see around us Retailers citing the year they were established either as a part of their merchandising [Embossed in logo or as Established 1892, etc. We often wonder if age really matters. Do customers care about Brand Heritage ? And if they do, does old age always work in a brand's favor ? These are some of the questions we'll address with our case study.
When Advertising the Brand's Age Works ?
In the luxury market, heritage is synonymous with both quality and prestige, so high-end brands flaunt their heritage to convey years of acquired expertise and craftsmanship. For example Coach thinks that imprinting the year it was established is a reminder of its high-quality and craftsmanship. While Michael Kors is relatively young, its age may help separate it from older, more conservative European luxury brands, and further demonstrate its more youthful image and trendiness. Although it does not have the long heritage of some other brands, for its target customer this works. Thus Michael Kros is at an advantage when targeting a younger woman seeking a more contemporary aesthetic in comparison to Coach's 1941 roots which may work against it while trying to entice customers to shop their stores at a younger age.
Do Teens Really Care about Brand Heritage ?
Abercrombie & Fitch, American Eagle and Aerostaple are the most popular Teen Brands all use their birth year as a secondary logo, displaying it prominently as printed and embroidered on their tees, hoodies, sweats, etc. American Eagle named their (now shuttered) kids concept 77 Kids after their 1977 founding. Abercrombie & Fitch has made 1892 synonymous to its 19th century roots. However, Retail Data Analytics suggests that the age of a brand doesn't matters for teens. Most likely they don't even know what the numbers on the graphic tees refer to. American Eagle's "77", and Aeropostale's "87" are more likely seen as numbers or a logo on a sports jersey rather than a reminder of brand age. In that respect, the numbers seem arbitrary.
Leather, Jewellery – Luxury Require Brand Heritage
Tiffany, the oldest Jeweller is currently celebrating its 175th anniversary, and marking the occasion with a marketing campaign boasting its heritage. The company's website has added a robust timeline marking Tiffany's impact on American culture throughout its history, including the creation of priceless pieces, extraordinary jewelry and sports trophies. It appeals to customers using its "Tiffany 1837" collection as an exclusive series of jewelry, carved with the "1837" insignia to honor the legacy.
And Why Victoria's Secrets, sounding Luxury Avoids Age of the Brand ?
Victoria's Secret appropriately avoids mentioning its age. They would most likely prefer to always be thought of as a brand in their 20s. You won't see any 50th anniversary sales there, nor bras with 1977 stamped on them. The company would probably want everyone to think of them as about 24 years old.
Data from Retailers also suggest that it is not a good idea to spend large sums of money thinking that consumers will care about the company's age / anniversary and should be in limits. So try to understand your target customers and work on enticing him, position your brand and merchandise in such a way that he does business at your store 🙂