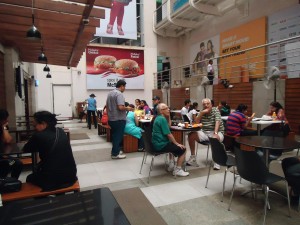 In our last review we have already highlighted India's best supply chain management system of McDonalds beating Reliance Retail and others in the way. Today we'd like to point out on what business strategies McDonalds has adopted to beat the Inflation unacceptably high under the Corrupt Congress Government.
Transformation of agriculture practices: Mechanized field preparation and Drip irrigation were implemented on product farms which has lowered wastage and improved yields consistently. Eg: Farm yields for iceberg lettuce have improved from 60% to 80% while processing yields have improved to 75% from 45% earlier.
Diversification of supply base: Moved from single location to varied locations that has ensured supply through the year. As per the company, lettuce is now grown in Ooty (Tamil Nadu), Lonavala (Maharashtra) and Solan (Himachal Pradesh). As a result, the cost of lettuce has remained flat for nearly 4 years.
Long-term arrangement with suppliers and one product-one supplier principle: McDonald's enters into long term arrangements with input suppliers therein eliminating middle-men who add to costs. Also, given that there is an exclusive
supplier for each product, the suppliers attain economies of scale enabling them to absorb cost pressures more easily.
Localization of certain high demand products: McFries production is 90% indigenized and quality is at par with imported McFries.
Management stated while it has been a significant challenge to maintain sourcing cost below inflation, all the measures that it has implemented has enabled procurement at 50%-80% below the inflation level. We wish McDonalds were in the Government of India.