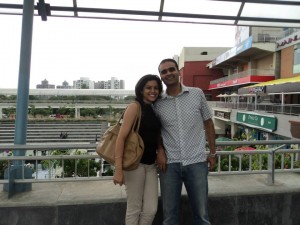 As soon as P. Chidambaram took over as the Finance Minister of India, he pushed along the much needed Reforms Policy by permitting Foreign Investment in Multi-Brand Retail in India. 9 Months after the announcement of the Policy, there are no takers. We analyze why FDI in Multi Brand Retail has hit the Road Bump.
Approval from state governments a must for setting up foreign multi brand stores FDI-funded retailers will be allowed to operate stores only in those states that have agreed to allow foreign investments in retail. So far only ten states and two union territories have agreed to do so. As per the new clarifications, the state governments can impose additional conditions for foreign investment. The retailers will also have to comply with additional laws and regulations laid down by the states. Thus, the state governments has the authority to impose additional conditions, which will need to be met by the foreign retailer. With Rampant corruption in India this would add to the uncertainty over the retailers' future operations in the state, whenever there is a change in the government.
Investments to be confined to cities with population of over 1 million As only 10 states and 2 union territories have agreed to allow foreign investment in retail, only 21 cities in India qualify as potential locations where foreign retailers can open retail outlets.
Minimum investment required at USD 100 million with 50 per cent mandatory in back-end infrastructure The Union Government is doing a lethargic job of Governance as it is yet to clarify on whether the mandatory investment of 50 per cent in back-end infrastructure would need to be on the cumulative investment basis or only on the minimum investment. The current policy implies that, of the minimum investment of USD 100 million, investments in the front-end and back-end infrastructure will have to be USD 50 million each.
Mandatory sourcing of merchandise from MSMEs at 30 per cent Organized retail companies already source a significant portion of their private label merchandise (especially in the food and grocery segment) from domestic MSMEs, this stipulation is unlikely to deter investments in the food and grocery space. This will be a deterrent in other verticals such as apparels and electronics, where sourcing from MSMEs may not be feasible.
Adding to the uncertainty of Foreign Retailers is the Warning given out by BJP that they will rollback the policy if voted to power. With just 10 months remaining for the Congress Government, we do not expect any big bang investments in this space, though you can expect JVs like Bharti Wal-Mart to move ahead ir-respective of the Policies.