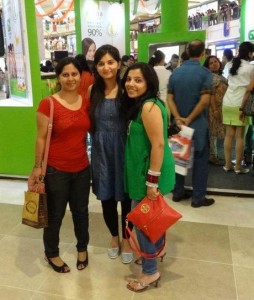 The Indian Retail Sector one of the vibrant pillars of Indian Economy with consumption story to cater to a Billion population is going through turbulent times evident from growing discounts as consumer Discretionary Spending Deteriorated, which is unlikely to improve in the short term. Adding to Retailers woes is the downward revision of GDP due to policy paralysis by erstwhile FM Mr. Pranab Mukherjee.
The Retail Sector saw a downgrade to negative from stable by Fitch as funding requirements of most retailers are likely to increase, driven by store expansions and possibly higher inventory-holding periods. The worsening business conditions are likely to have a negative impact on credit profiles, while the impact on individual retailers would vary on their ability to manage costs and capital.
The same-store sales growth (SSG) of retailers has decelerated across the board. Retailers are likely to experience a greater erosion of gross margins as they try to combat slower SSG by discounting. The industry is likely to continue with discount schemes, which may generate volume at the cost of margins.
What is awaited in the Retail Sector ?
India on its own cannot move an inch forward. Thus what is required is the liberalization of the multi-brand segment could provide easier access to foreign direct investment (FDI) and would have a positive impact on the capital structure and liquidity profile of companies in this sector.