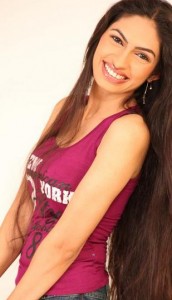 Marico consumer products company and owner of Kaya Skin and Hair clinic retail chain saw healthy growth in many segments of its business.
Marico reported strong volume traction in coconut oil, value added hair oil and Saffola (edible oil). Parachute coconut oil in rigid packs reported a strong 18% YoY growth in volumes. The company improved its market share by 340bps in the coconut oil market to 56.5% during the quarter. Parachute Advanced Body Lotion has now been launched nationally and has achieved a 5% market share in the body care segment.
Saffola edible oils grew by 12% in volume terms during Q1FY13 compared with Q1FY12. Saffola's market share in the super premium refined oil category grew from 53.3% in Q1FY12 to 58.3% for the 12 months ended June 2012.
Brand Acquisitions
Key brands acquired as part of the acquisition are Set Wet (male grooming brand in India, particularly in hair gel and deodorant), Zatak (deodorants, cooling talc and hair gels) and Livon (hair care brand with presence in hair serum category, hair gain tonic addressing hair fall and hair growth). Other brands acquired include Eclipse (deodorants and beauty talc for women), Recova (Age defying and fairness skin cream) and Dr Lips (Medicated lip balm).
In the deodorants category the company has 6% market share, in the hair styling and gel segment ~29% market share and in conditioner (Livon) space ~68% market share.
Kaya'srevenues surged 29% YoY to Rs 810mn, with the stores reporting a 12% SSS growth. India stores reported a single-digit SSS growth, while Middle East stores reported a healthy double-digit SSS growth.