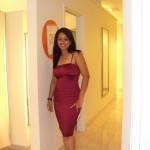 Dabur's retail operation is in a state of flux, like most of modern retailing in India. The reduction in average store sizes, closure of unviable stores (almost six stores have been shut) and adoption of 'revenue sharing' models for new stores is a step in the correct direction towards profitable growth.
The strategy on the retail business is to focus on profitability as loss levels reduce sequentially. Management is now targeting a 4-6 month store-level break even. Lower rental costs and better mgmt of overheads should help profitability going forward. Product assortments have also been tweaked, targeting beauty care products, rather than healthcare/pharmacy related products.
Store roll out appears to be slower than earlier envisaged – management has said that it will open 25-30 stores over the medium term in addition to its existing 12 stores.
Revenues are likely to be double from Rs100m in FY10 with same store sales growth of ~10% YoY (in line with current trends). Mgmt guided to Rs100m loss in the retail venture for in FY11 (total EBIT loss thus far has been ~Rs350m in FY10).