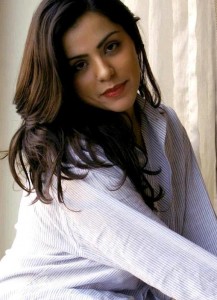 Pantaloon / Future Group is undertaking a much needed course correction and the strategy makes sense. Execution though remains key, and given the challenging macro environment with discretionary consumption slowing. Management led by Biyani noted that ramp-up of stores is now taking longer – around 18-24 months in large malls, vs. <12 months earlier due to the fact that a lot of the malls are now destination-based malls. Same Store Sales [SSS] growth for Big Bazaar (the key format) has registered low single digit growth Y/Y. Mgmt notes that this growth should be split into two parts – certain categories like communications / jewellery that the mgmt is deliberately de-focusing, which dragged down overall growth which was in low double digits.
New Store Strategy
Revenue / sq ft range from Rs3,000-Rs20,000, with the average being ~Rs8,500 / sq ft. Inventory / sq foot though is fairly uniform, so the objective is to shutter stores generating revenues between Rs3k-Rs8k / sq ft, and drive growth in the stores which are generating revenues between Rs11k-14k / sq ft. The tail stores contribute around 10-11% of space, and less than 3% of revenues. Driving growth in existing stores appears like a good plan as better asset turns are key to improving RoCE.
Back-End Consolidation – Distribution Strategy
Over 18 months, Future Group has consolidated warehouses and distribution centers (DCs). For most categories, the number of DCs have been reduced to 5, with 1 big mother DC in Nagpur. These are all purpose-built facilities with a height of 40-45 ft and volume capability equivalent to 1.2m sq feet with a floor plan of 0.5m sq ft. Each DC caters to 80 stores vs. 15-18 stores earlier. Overall warehousing space has been cut by almost 33%. Despite this, mgmt reckons there is sufficient back-end capacity to cater to two years of demand. The management has invested Rs 1 Bn in technology, especially integrating the back-end systems for order management.