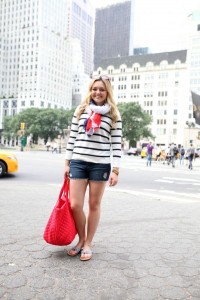 The Indian luggage industry should likely continue to grow at 18-20% p.a. given: increasing per capita consumption per family (implying penetration has increased); replacement cycles have reduced (4-5 years versus 10 years earlier and ~2 years for backpacks versus 3-4years); growth in Tier 2 and Tier 3 cities is disproportionately higher owing to shift in perception; tourism industry/air-passenger traffic is growing (Indians are making ~3 trips every year); and increase in expenditure during marriages.
Shift in favour of organised players has accelerated as consumer preferences are changing towards branded products as luggage is becoming a 'fashion statement' instead of a 'utilitarian product', GST implementation has reduced the price differential between organised and unorganised players, and advertising is playing a big role.
The size of the luggage industry (including backpacks) should be ~US$3bn, ~25% of which would be organised. Backpacks is growing swiftly for organised players vis-à-vis luggage given smaller replacement cycle (~2 years for backpacks vs 4-5 for luggage), huge unorganised market (~75%) and lower price points (Rs1,000-1,200/backpack vs Rs3,000-4,000 for luggage).
Over the last 2-3 years, competitors (VIP and Safari) have become far more aggressive. VIP is growing very well in backpacks ('Skybags'). So dealer margins have improved, which has resulted in lesser incentives for dealers to hold unbranded stock.