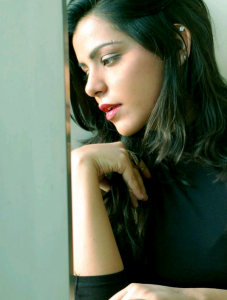 Marico announced a restructuring wherein the skin clinics (Kaya) business would be hived off into a separate company, i.e. Marico Kaya Enterprises (MaKE), to be listed later this year. Further, domestic consumer business and international will now operate as a unified FMCG business. Besides, positive core business momentum, we view this restructuring as a positive catalyst to the stock as it involves: the hive-off of the loss making / capital intensive Kaya business from Marico.
Initially Marico Kaya Enterprises (MaKE) will be formed as a 100% subsidiary of Marico. Once the demerger is effective, the shareholding structure of MaKE will mirror the shareholding structure of Marico. Mr Saugata Gupta, the head of domestic consumer business will take charge as CEO of Marico; while MaKE will be headed by Mr Vijay Subramanium (the current international business head) as Mr Ajay Pahwa, the current Kaya CEO has resigned from the company. The promoter, Mr. Harsh Mariwala, will remain the Chairman & MD for both entities.
Management believes that by combining the domestic business and IBG, it would be able to further enhance portfolio synergies and leverage on commonalities (e.g. Paras brands and male grooming portfolio in Vietnam). On the cost front, procurement / supply chain and people synergies would support medium term growth. Mgmt reaffirmed that it remains positive on the Kaya business model over the long term. It thinks Kaya has garnered scale (Rs3.5bn revenues in FY13E) and has the ability to generate cash flows in the near term to partially support future growth.