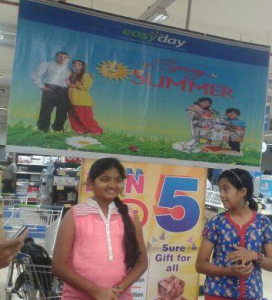 Future Retail (FRL) has announced the consolidation and realignment of retail operations with Bharti Retail (BRL). The FRL undertaking will be merged into BRL, and the retail infrastructure undertaking of BRL will be merged into FRL. Key transactions under the new agreement include (a)De-merger of the retail business of FRL into BRL (to be renamed following the de-merger). This company will have the retail operating business (b) De-merger of the retail infrastructure business of BRL into FRL (to be renamed following the de-merger). This company will have retail infrastructure and investments.
Prima facie, this deal will provide FRL with improved geographic reach, particularly in North India, where most of Bharti's 200+ stores are located. It also could lead to synergies and some cost savings on both the front and back ends. However, we await more disclosures on the financial front to build into our estimates. In a press conference earlier today, FRL management noted that the merger will create a retail network of 570 stores (FRL had 374 stores as of Dec-14), and consolidated revenue is expected to be Rs150bn. Debt on the merged retail company is expected to be Rs12bn. Management expects the transaction to be completed in six to eight months with the listing of the new company.
Besides macro headwinds, key concerns have been high leverage and poor working capital efficiency, which have been constraining FCF generation and return ratios. Unless the company is able to de-leverage its balance sheet further, lower profitability levels may continue in coming quarters, in our view. FRL's space addition plans have also been tracking below expectations and could be affected adversely, given the need for debt reduction and better cash flows.