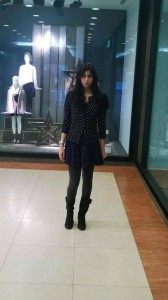 Reliance Retail has significantly stepped up the pace of store operations across various segments over the past few years and now operates 11.7mn sq ft of retail space. Reliance Retail has emerged as the largest retail chain in the country and is now closing in on Future Retail in terms of revenue (for comparable value formats). Below are key highlights of the company's performance in Q4FY14 and FY14.
Despite difficult Economic situation under the Corrupt Congress Regime, Reliance Retail added 225 stores over FY14 taking total store count to 1691. Total space as of FY14 end was 11.7mn sqft (+2.7mn sqft y/y) across 146 cities (+17 y/y). Electronics segment witnessed highest store additions followed by fashion & lifestyle segment. Store additions for the jewellery format were quite low at three only. Retail space concentration was broadly same as last year with South accounting for the highest share at 38% followed by West (34%), North (20%) and East (8%). The company launched a new format – 'Digital Express Mini' – smaller sized stores offering mobility and communication products and solutions and easier to scale up in smaller towns.
Reliance Retail posted 9% SSSG for FY14 for the value format (vs 18% in FY13 and 11% in 9MFY14) indicating moderation. Fashion & Lifestyle segment however posted 20% SSSG for FY14 (vs 8% in FY13 and 20% in 9MFY14). Jewelley segment continues to face demand and regulatory challenges.


Reliance Retail Private LabelsOwn brands portfolio contribute ~66% of apparel sales (9MFY14). Private Labels contribute up to 23% in key categories such as staples and dairy. In digital (electronics) too, penetration of private labels is increasing steadily and there is upto 18% penetration for several CDIT product categories.
Reliance Retail Cash & Carry FormatWithin two years of launch, Reliance Retail has opened 32
wholesale Cash & Carry outlets, 15 of these stores were added in Q4FY14 alone. This format has 1.2mn member partners. Focus remains on developing own brands for all customer segments.
After breaking even for the first time at EBITDA level in FY13, Reliance Retail turned PAT positive (Rs1.8bn) in FY14 led by strong sales growth (+34% y/y) and gradual improvement in EBITDA margins (2.5% in FY14 vs 0.7% in FY13) and some one-off gains.