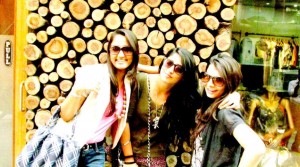 Reliance Retail added 184 stores over FY13, taking its total store count to 1,466. Total space as of end-FY13 was 9mn sqft across 129 cities. The fashion & lifestyle segment witnessed the highest store additions, followed by electronics.
Store additions for value formats were relatively low. Retail space is concentrated more in the south (40% share of retail space) and west (33% share), followed by the north at 19% and the east at 8%.
Reliance Retail posted relatively healthy Same Store Sales Growth [SSSG] trends across most segments: value format & others (+18%), digital (+17%), brands (+12%), fashion & lifestyle (+8%) and jewellery (+7%). The company benefited from a strong loyalty programme, which has now 13mn members and contributed ~65% of sales. Management noted that the average ticket value for loyalty members is twice that of non-loyalty ticket value.
Private brands contribute 65% of revenues for Reliance Trends (fashion) format. Private labels contribute 9% of revenues of value formats and 4% of revenues for the digital (electronics) format.
Reliance Retail posted revenues of Rs108bn in FY13 (+42% y/y) and EBITDA of Rs780mn (+123% y/y).