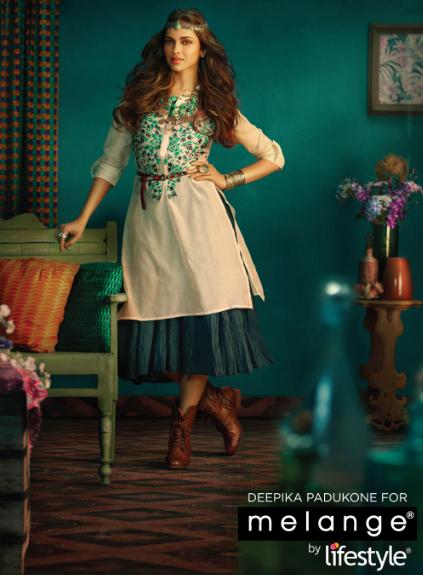 Lifestyle, India's leading shopping destination, is all set to reaffirm its impeccable understanding of customers & fashion with the launch of its Spring Summer campaign #StylePlay. A remarkable campaign #StylePlay leverages the strong presence of Lifestyle on social channels merging it with mainstream brand communication, thus creating a consumer connect unlike ever before.
Advancing with the baton of Lifestyle's youthful and vibrant brand positioning, #StylePlay embraces key traits that define the generation of today: 'Individualism' and ' Affinity to Social Media'. Fusing social media elements with fashion, the campaign highlights key trends of the season with a hashtag (#) such as #NeonPop, #Lace, #Tropical
Mr. Kabir Lumba, Managing Director – Lifestyle International Pvt said,
Our marketing efforts are shaped by our desire to be always contemporary, stylish and relevant to our customers. Our latest campaign embraces the affinity of our customers to social media & their distinct fashion sense. #StylePlay urges customers to express individualism, a key trait of the youth of today, through fashion.
The campaign's ideation and development is based on in-depth recent market research and focus group interactions with customers across cities. Studies revealed interesting insights on how customers style their clothes and how they prefer to wear them. One finding was that consumers today prefer to recreate different looks with the same pieces of garments thereby expressing their individuality and fashion sense.
Deepika Padukone has been roped in to be the face of Lifestyle's private label brand Melanage by Lifestyle. This ethnic wear brand has seen tremendous growth over the past few years and is now a Rs. 100 crore brand. Deepika will be seen in the latest brand campaign scheduled to rollout in April across outdoor, print, digital and in-store media channels.
Speaking about the association, Deepika Padukone said,
Melange by Lifestyle has an amazing range of Salwar, Kurtas & Chudidars. The most amazing part about it is that it is ethnic yet so contemporary. I think it is perfect for Modern Indian Woman