India for sure offers huge potential for premium and Luxury watch makers.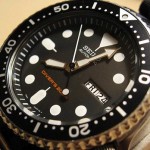 It has become one of the top 5 markets for Seiko Watch Brand. With global presence in over 85 countries, Seiko has set only 12 subsidiaries including one in India. Seiko India plans to setup 8 exclusive boutiques across India within the next 30 months.
Mr Niladri Mazumder, Head, Sales, Seiko India said,
Seiko has already made it to the league of top three best selling premium brands in India. We are also planning to bring in our fashion (watch) brands such as Lorus, Pulsar and Alba very soon.
Seiko watches are priced in the range of Rs 2,000 to RS 25,000 and premium watch collections such as Ananta will be priced upwards of Rs 95,000 till Rs 400,000.