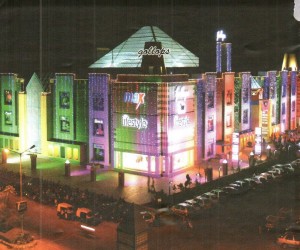 Gallops Mall is Developed by the famous N G Patel Group. The Mall is spread over a built up area of 3,24,000 sq. ft with ground plus two floors. The mall has a parking facility of 725 cars which can be accommodated across two basements in the shopping centre.
The tenants at Gallops Mall include Lifestyle International, M & B Footwear, Harra, Max, Reebok, Globus, US Pizza, Cesta La Vie, Metro Shoes, Spykar and Pepe Jeans among others.
The Gallops Mall keenly follows a consumer-centric philosophy of catering to customers from across segments and strives to position the shopping centre as a People Concept.
You can view the complete list of Shops and Retailers at Gallops Mall here.
Gallops Mall Contact
For Business Inquiry and Retail Tennancy Contact the Manager here
Address 10th Floor Astron Tech Park, Opp Fun republic Satellite, Ahmadabad – 380015, Gujarat
Phone +91-79-32916812
Fax +91-79-26860329
Email ngpatel@xinfy.com