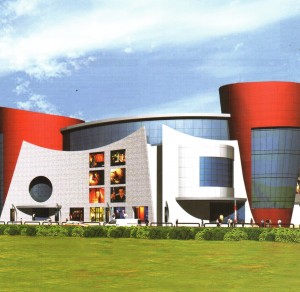 The Westened Mall, Lucknow is located at Vibhuti Khand, Gomti Nagar. The Chadha Group inaugurated the property in April 2004. The built up area of the mall is 3,14,500 sq.ft, while the gross leasable area stands at 2,02,500 sq.ft.
Wave Cinema, Westside and Globus form the anchors at the mall. With six lifts and four escalators, the mall has a car parking for 400 cars. The atrium area of the mall is 7,000 sq.ft; the shopping area is spread over 85,000 sq.ft; Leisure & Entertainment Area occupy 47,70o sq.ft while services area stands at 50,300 sq.ft.
You can view the Store Directory and List of Retailers in Westend Mall, Lucknow here.